9 Things We Learned From Bruce Prichard's In Your House 8: Beware Of Dog Podcast
5. Prichard Believes Yokozuna & Vader Just Wanted Their Match To Be Over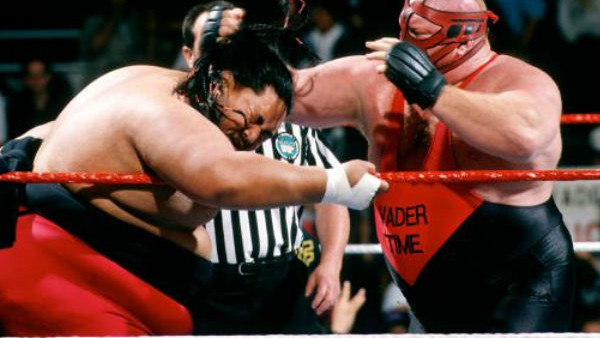 Yokozuna vs. Vader was another match that was redone on the Tuesday evening (May 28). Thrown out amidst a WWF Superstars taping, this battle of the big men went around 9 minutes in length just a few days after both had worked In Your House 8: Beware Of Dog.
By contrast, the match scheduled for pay-per-view had only went a scant 3 minutes in total, and Bruce Prichard still believes that was because neither man wanted to work in darkness. The sloppy, remarkably brief tussle between Yoko and Vader was taped by the WWF camera crew (using battery-operated cameras), but the match quality wasn't deemed strong enough to air on the rescheduled show.
Therefore, the hulking beasts had to work all over again; interestingly, the match result changed from one show to the next. During the original, Yokozuna pinned Vader following a Banzai Drop, but that was reversed to a Vader win on the Tuesday night show.
In Bruce's mind, Vader and Yoko just didn't fancy the idea of working in dim light.