9 Things We Learned From Bruce Prichard's In Your House 8: Beware Of Dog Podcast
4. Mankind Was Totally Unaware Of The Problems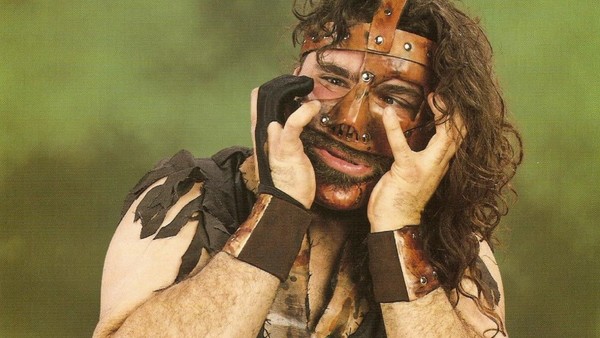 One of the planned finishes for In Your House 8 involved Mankind interrupting a Casket Match between The Undertaker and Goldust. Due to his scheduled interruption, Mick Foley was hidden underneath the ring and could only see what was happening on his monitor.
Once the power went out, a nonplussed Foley assumed it was simply his monitor and headset that had broken, because he could still hear bumps and crowd noise above and around him. It was only when Bruce Prichard climbed under the ring to inform him what was going on that Mick had a clue about the storm.
Bruce told Mankind to stay put and cancel his run-in if his headset didn't start working again. If it did, that meant the power was back on and things could resume as normal, but he wasn't to interfere in the match if he didn't receive any word from backstage.
For a good 30 minutes or so, an unassuming Mick Foley didn't have the slightest clue what was going on and had to camp out underneath the ring for the remainder of the May 26 show without being involved.