9 Things WWE Fans Need To Know About Karl Anderson
'The Machine Gun' has finally arrived in WWE, so get up to speed on the man himself.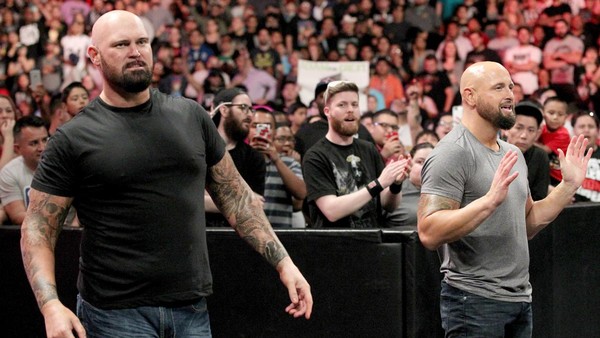 Wrestling isn't an industry known for its ability to keep secrets, and the arrival of Karl Anderson and Luke Gallows in WWE last night finally put an end to one of the worst-kept in recent memory.
The inevitability of their arrival didn't dampen the excitementm however, as the two emerged from the crowd to put the boots to the Usos.
WWE fans may be familiar with Gallows, remembering him from his stint alongside CM Punk in the Straight Edge Society or as the dead to the world Festus.
Karl Anderson is a different story, though.
The man known as 'The Machine Gun' will be an unknown quantity to large portions of the WWE Universe. This is one of the beautiful quirks of professional wrestling, that a veteran of 14 years can turn up on TV and portions of the fans will see them as a total rookie.
Anderson is of course anything but, and the WWE Universe is about to find this out for themselves firsthand.
But what do we know about Karl Anderson? We've heard rumours of renegade factions with Finn Balor, but where do those rumours come from?
Here's the lowdown on the newest wrestler to arrive in World Wrestling Entertainment.
9. A Baseball Career Beckoned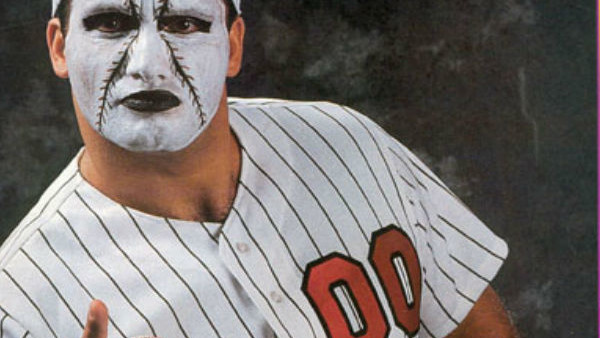 It could have been so different for Karl Anderson. Like a whole host of professional wrestlers before and after him, Anderson was a standout athlete in his younger years, and a professional career in sports was a very real possibility.
He grew up in Ashville, North Carolina, and was actually offered a baseball scholarship at Mars Hill College in the same state. Anderson didn't complete the scholarship, however, and dropped out in order to pursue a career in professional wrestling.
Anderson isn't alone as being a wrestler who exchanged possible home runs for hip tosses. The most famous example is none other than 'Macho Man' Randy Savage, who made it as far as the minor leagues before throwing his hat into the world of pro graps.
If the Balor Club fails to take off, Anderson could always be re-packaged as a wrestling baseball player, not unlike Dasher Hatfield of CHIKARA. He's certainly got the background for it.