9 Things WWE Got Right At Elimination Chamber 2017
The Era of Wyatt has begun.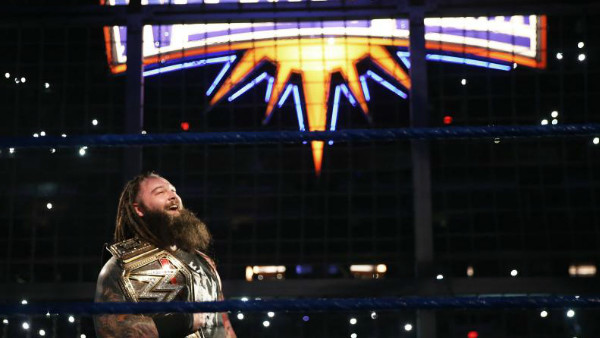 Since the return of the WWE brand split in July 2016, SmackDown Live! has put together an impressively consistent catalogue of pay-per-view events, and Shane McMahon & co's final effort before WrestleMania 33 will be viewed as another solid effort by the blue crew.
After years of stop-start booking, big losses and empty words, Bray Wyatt has finally ascended to the top of the mountain. The Eater of Worlds has captured his first singles title in WWE and what a way to begin, outlasting five other men to win the Elimination Chamber match and WWE Championship in the process.
Elimination Chamber wasn't a blow away show by any stretch of the imagination, but then it did not need to be. WrestleMania 33 is the goal and this show served to further set up that night just seven weeks away.
What did WWE get right last night? Here are nine green ticks for the blue brand.