9 Things You Probably Saw For The Last Time At WrestleMania 32
What will be missing come Orlando next year?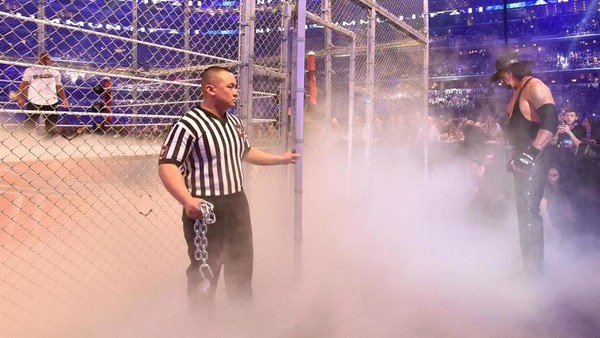 Whether you loved the show or absolutely abhorred it, it is impossible to deny that WrestleMania 32 was a landmark show for a great number of reasons. There's no better place to start anew than the Show of Shows, and this year's event saw a whole host of firsts for the event.
The new Women's Championship obviously stands out, as for the first time the belt was revealed to the world and subsequently battled over by three tremendous competitors.
AJ Styles became the first performer in 16 years to appear at both the January 4th Tokyo Dome show and WrestleMania in the same year (Chris Benoit was the last to do so).
Baron Corbin became the first current NXT superstar to make his main roster debut on the main show at WrestleMania, winning the Andre the Giant Memorial Battle Royal in the process.
Sting also became the first Hall of Fame inductee to announce their retirement whilst being inducted.
As always, it was a night of firsts.
But what about the other end of that scale? WrestleMania is just as good a place to end as it is to start, and as such WrestleMania 32 may have been the final ride in the sun for a number of competitors and tropes.
Some may end with sadness, others with quiet joy, but an argument can be made for WrestleMania 32 being the last WrestleMania for a host of things...
9. A Seven Hour Show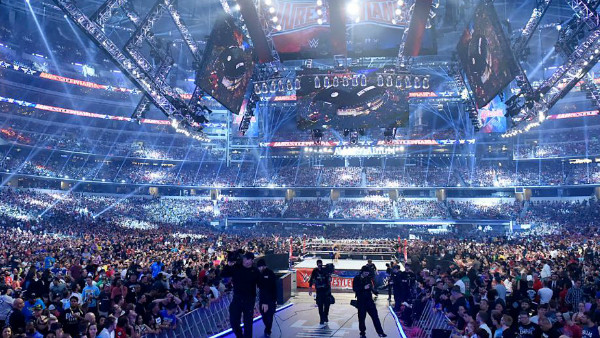 As the dust continues to settle, one criticism that has consistently been faced by WrestleMania 32 was its almost inhumane length.
Whether you watched the show live on the WWE Network, streamed it via some dodgy site or even attended in person, the show was so long that it became more of a slog than a joy.
Including the pre-show, WrestleMania clocked in at over 400 minutes, coming dangerously close to seven hours. Seven hours is a loooooong time, regardless of what you are doing, and seven hours sitting through a wildly inconsistent show feels like a lifetime.
The Roman Reigns/Triple H and Undertaker/Shane McMahon matches alone clocked in at over an hour and a half combined.
Whilst WWE is constantly lambasted for not listening to its fans, it would be surprising if they ignored such an easily amended criticism. It's not asking much to expect more time efficient WrestleManias in future.