9 Ups & 2 Downs From AEW Dynamite (15 Sep)
Danielson vs. Omega announced, The Suzuki Incident, Adam Coles first match, and more!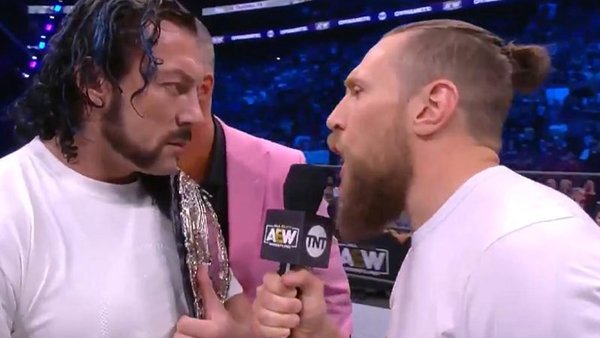 Newark, New Jersey had to wait 18 months for AEW Dynamite to hit the Prudential Center. Scheduled for 25 March 2020, the original show bit the dust at the COVID-19 pandemic's onset, forcing Tony Khan and co. to shelve the Blood and Guts bout out of not wanting to host their first WarGames in Daily's Place or QT Marshall's empty Georgia gym.
Rescheduled several times throughout the global health crisis, Dynamite finally hit the city for one of the biggest shows, attendance-wise, in company history. Over 13,000 crammed into a building that was red-hot throughout. AEW continues to be the loudest, most engaging product in wrestling, and these reactions show it.
This was a home run show that didn't necessarily look like one before the first bell had rung. A thinner card than usual still featured Adam Cole, Jon Moxley, Darby Allin, and more, but lacked an obvious popper to put it over the edge. But it didn't matter in the end. This was a night of great angles, good TV matches, and excitement for the future, with next week's New York shows looking particularly tasty.
Cole worked his first match for the promotion, AEW unloaded one of its biggest dream matches, Jon Moxley and Eddie Kingston worked the main event, and The Suzuki Incident got turned into a storyline. This is Dynamite.
Let's light the fuse...