9 Ups & 3 Downs From WWE Raw (Sept 26)
Great wrestling, surprise return, Canadian homecoming, and more Miz stupidity.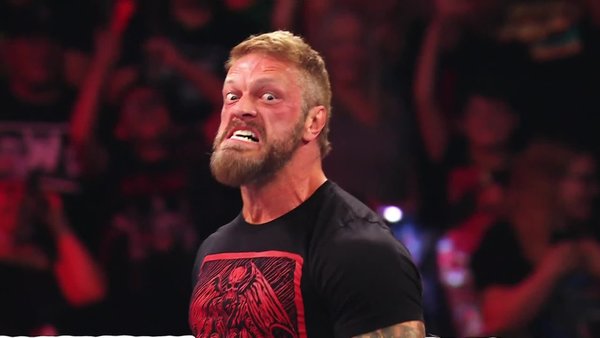 We've officially reached the point where we can no longer grade WWE Raw on a curve. The show has made serious strides forward during the past two months, consistently telling better stories, following plot threads, paying off angles and rewarding fans for paying attention.
Raw has found what works, featuring longer, better quality matches, cutting down on incessant promos that go nowhere, minimizing pointless backstage segments – or at least making them mean something – and erasing a lot of the childish humor that was geared toward making one senile senior citizen laugh.
And despite removing the curve, Raw is – shocker – still a really good wrestling program!
Monday night's episode fired on nearly all cylinders, weaving multiple story threads as wrestlers not directly connected in storylines competed and interacted in ways that advanced multiple angles simultaneously. It was actually fun to watch it unfold. Plus the action was good, and we got yet another surprise return.
More matches and stipulations were set up for Extreme Rules as well, as the PLE is shaping up nicely with just under two weeks to go.
However, Raw does continue to have a bit of silliness, with the Dexter Lumis/Miz nonsense continuing. And the storyline surrounding Damage CTRL is showing some fraying around the edges. It's still salvageable, but you can definitely see the wires.
Still, a fun night overall. Let's get to it…