9 Ups And 7 Downs From WWE SummerSlam 2021
Becky and Brock return, Bianca derailed. Good matches, some questionable booking.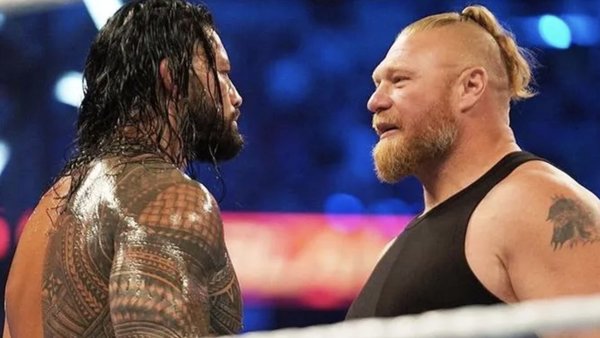 No matter what WWE threw at the wall Saturday night at SummerSlam, they had been fighting an uphill battle since 10pm Friday night, ET.
But damned if the company didn't actually try and put on a pretty good PPV overall. They boasted two huge returns that popped the crowd, delivered a couple excellent matches, a couple more good ones, and crammed in four title changes along the way.
SummerSlam will have several interesting angles coming out of it, with Becky Lynch's return and capturing the SmackDown Women's Championship by dispatching Bianca Belair in less than 30 seconds being the most divisive by far. Having Lynch back is tremendous and a huge shot in the arm, but derailing a homegrown success story like she was the Honky Tonk Man was just uncalled for. It all depends how WWE proceeds from here, but that was "no buys" from this writer.
The Goldberg/Bobby Lashley angle disguised as a match that really just set up a rematch was also awful. And the Raw women's division continues to be an embarrassment, sometimes in the ring and almost always in the storytelling.
But Edge/Seth Rollins delivered everything you could have wanted, while Roman Reigns/John Cena was an outstanding match that proved that Cena really is one of the greatest of all time. Damian Priest and RK-Bro got some really nice moments as well.
With that said, let's get to it…