9 Wrestlers Who Would Have Won King Of The Ring In The 2000s
Who would have reigned as King if the annual tournament wasn't stopped in 2002?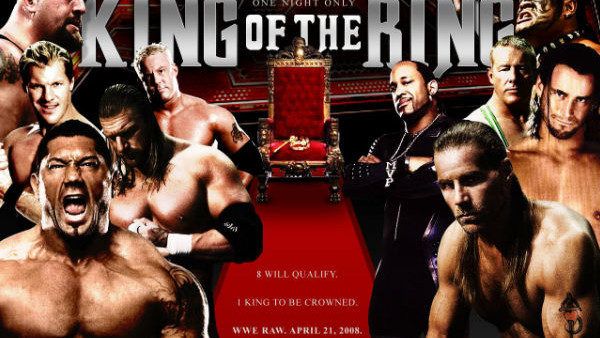 It used to be so, so different. If World Wrestling Entertainment were to announce a King of the Ring tournament for 2016, the chances are most fans would roll their eyes and experience flashbacks of R-Truth in a cape, of Wade Barrett getting rolled up constantly and of Sheamus looking like a fancy dress party attendee. The King of the Ring crown and tournament has been somewhat sullied over the years, to say the very least.
But it wasn't always like that. Even the most cursory glance at the initial winners of the tournament reads like a 'who's who' of 80s and 90s WWE. Okay, so you can remove Mabel and Billy Gunn from that list, but you can't argue with such names as Bret Hart, Steve Austin, Harley Race, Randy Savage, Kurt Angle, Brock Lesnar, Triple H and Ted DiBiase. Great men won the crown, and wore it with pride.
The final annual King of the Ring took place in 2002, where Brock Lesnar defeated Rob Van Dam to become King. There have been a further four King of the Ring tournaments, but the muffled cries of fans wanting a return for the annual tournament generally fall on deaf ears.
Let's say the tournament was never stopped however. Who would have reigned as king throughout the 2000s? Allow me to get hypothetical, and fantasy book myself some King of the Rings for the first decade of the new millennium.
9. 2003 - King Chris Benoit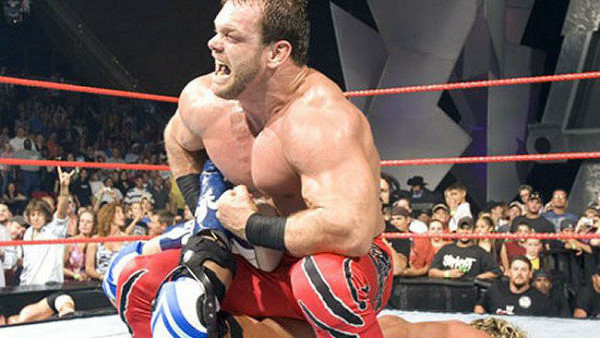 The King of the Ring pay-per-view was disestablished in 2002, with Brock Lesnar being the final king crowned. From 1996 until then the tournament was used to further establish someone seemingly moving towards the upper echelons of the card, although Billy Gunn's reign in 1999 stands out as something of an anomaly.
The final three kings were Kurt Angle, Edge and Lesnar, so for the 2003 winner I'll go with a man who was involved with all three at various points of his career. Chris Benoit was on his way to a career-defining moment at WrestleMania XX, but in 2003 he was still gaining the momentum that would see him finally reach the top of the mountain.
This could feasibly have led to him unsuccessfully challenging Kurt Angle or Brock Lesnar for the WWE Championship at SummerSlam, or even both in a triple threat. This could have bled nicely into his Royal Rumble win and subsequent WrestleMania triple threat, with the added story element of his past three-way failings.
As for the KotR tournament itself, let's have Benoit defeating Rey Mysterio in the semi-finals, followed by a win over Chris Jericho in the final.