9 WWE SmackDown Angles That Should Follow Money In The Bank 2017
The blue brand has momentum. Here's how to hold onto it.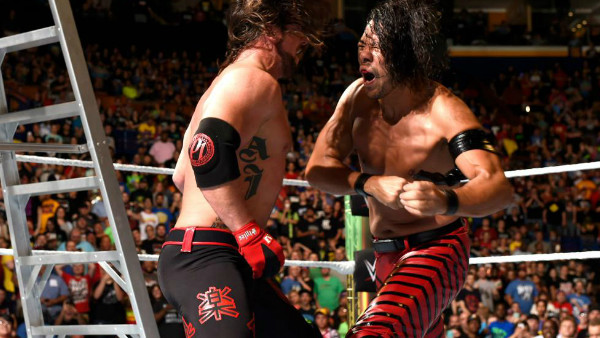 Money in the Bank 2017 was an important show for SmackDown. As one of the events that made up WWE's big six, making it a blue brand-only card was a surprising - and potentially risky - move.
As with any show, opinions were a mixed bag but feedback seemed to fall mostly on the positive side, despite some shoddy booking and the fact that no fan-favorites won any of the marquee match-ups.
The briefcase is a booking tool the promotion has used to great effect in the past, and Baron Corbin will now become the beneficiary of that angle. The women also put on the first ever female MitB ladder match, and went out of their way to live up to the historic billing before an absurd ending set the wrestling world on fire with resentment.
Now SmackDown must move on with the pieces they put in place this past Sunday night. But rather than use them all as they currently sit on the board, perhaps tipping the entire thing over is in order?
Money in the Bank got a lot of things right. This is how to follow up on it.
9. Put The Belts On Breezango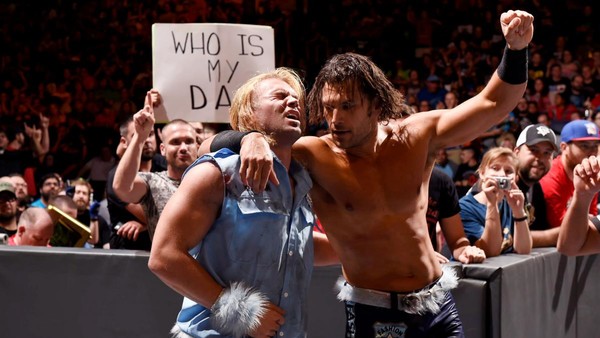 The feud between Breezango and The Usos felt like a placeholder until The New Day could arrive and be properly anointed as the figureheads of the division. The trio is so massively over and move Cena-esque levels of merch that it felt like a foregone conclusion.
Not only did The Usos retain their belts, but there's an argument to be made that New Day shouldn't be the ones to dethrone them. That honor should go to Fandango and Tyler Breeze, affectionately referred to as The Fashion Police.
Fandango is one of the most criminally-underused performers in the entire company and Breeze has failed to approach anything remotely near the level of success he achieved in NXT. Now that the two are together, they're making magic on a weekly basis.
Originally cast as heels, the duo never underwent a proper face turn; the fans put them in the roles of faces due to the entertainment value they bring. Each episode of The Fashion Files stands out as one of the better SmackDown segments and garners hundreds of thousands of views on YouTube. The tag team is more popular than WWE imagined, and it's time to run with them,
These two have poured their all into a gimmick that very few could make work, and there's potential for them to continue to thrive and build upon their fanbase if SD is willing to make them the faces of their tag roster.
Where does that leave The New Day?