A CM Punk AEW Return Was Agreed In Principle BEFORE Instagram Post
A CM Punk AEW return plan was actually in the works pre-Instagram outburst.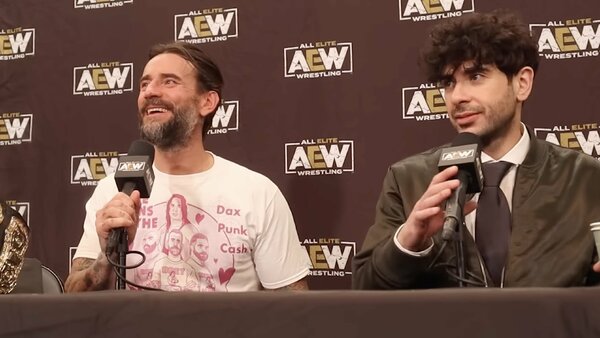 Another day, another update on the CM Punk/AEW situation...
As noted by Dave Meltzer in the most recent edition of the Wrestling Observer Newsletter, both parties finally appeared to be edging towards reconciliation recently. Before Punk went all scorched earth on Instagram, of course.
After not appearing on AEW programming since his controversial All Out 2022 press conference appearance and subsequent backstage brawl with The Elite, whether or not the former AEW World Champion would be welcomed back to the company at all has been a question on most fans' lips.
In this update from Meltzer, it appears as though a Chick Magnet comeback was closer than ever in the time pre-Insta ran (H/T F4WOnline):-
"The situation with C.M. Punk became a bigger story this week when he put up an instagram post where he went off on Tony Khan, Jon Moxley, myself and Chris Jericho, which he immediately took down. This came while sides were working on a reconciliation that was at least in principle agreed to, per the decision of Khan who wanted him back."
It's not known whether Punk's shocking statement on the social media site has had an impact on this reconciliation/plan at time of writing. Though, Meltzer would also talk about how AEW's reported interest in potentially holding this year's All Out at the United Center instead of the NOW Arena could have been influenced by the plan in principle to bring back the Chick Magnet.
As always, WhatCulture will keep you entirely up to date with the latest when it comes to The Best in the World and his possible return to The Land of All Elite.