A Tribute To Scott Hall
Simon Miller pays tribute to a true gamechanger of the pro wrestling business.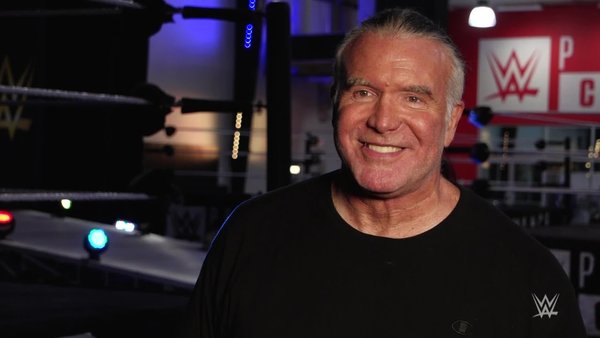 Scott Hall, one of the biggest names in wrestling during the biggest boom period in the industry, died Monday night. He was 63.
The Bad Guy, known for much of his time in WWF/E as Razor Ramon, had been put on life support after complications from hip replacement surgery last week set loose a blood clot, causing him so suffer multiple heart attacks. Hall was taken off life support Monday afternoon and passed away some time later.
The outpouring of support came throughout the day as news spread, with wrestlers and other industry personae offering their condolences and sharing various memories about their time with Hall. Kevin Owens and Damian Priest paid tribute to the WWE Hall-of-Famer during Raw in promos and by performing signature moves: KO nailing a fallaway slam and Priest hitting a Razor's Edge.
Debuting in 1984 in Championship Wrestling from Florida, Hall wrestled for the AWA, New Japan Pro Wrestling and WCW before hitting it big in 1992 when he debuted in the WWF as Razor Ramon. His four-year run with the company was marked by four reigns as Intercontinental Champion. His victory over Shawn Michaels in the infamous ladder match at WrestleMania X is still considered one of the best matches in Mania history. Hall would become infamous alongside his friends Michaels, Kevin Nash and Triple H for the Curtain Call incident at Madison Square Garden before Hall & Nash left WWF.
Hall would then set the wrestling world ablaze when he strolled out on WCW Nitro in May 1996, kicking off one of the biggest angles and most influential groups in history with Kevin Nash and "Hollywood" Hulk Hogan, the New World Order. The group galvanized WCW and turned the Monday Night War into a raging inferno.
Sadly, Hall's in-ring career was marred by personal demons. His recovery with Diamond Dallas Page's help in 2013 was well-documented, and he was inducted into the WWE Hall of Fame in 2014, then received a second induction as part of the 2020 HOF Class for his role in the nWo.
Reflecting back on the career of Scott and his impact on the wrestling business, our own Simon Miller sat down to give his thoughts on a true gamechanger of the industry.
Create Content and Get Paid
---