Adam Cole And Kyle O'Reilly Reject AEW Exit To WWE
Bobby Fish reportedly wanted an Undisputed return to Papa H's playground...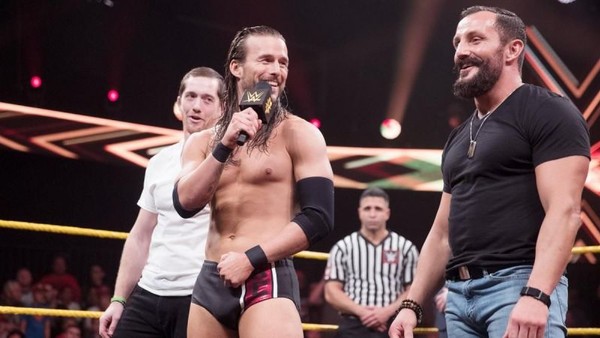 Bobby Fish reportedly attempted to convince his Undisputed Era stablemates to leave AEW behind for WWE.
As noted by the Wrestling Observer's Ryan Frederick on the site's message board, the now former All Elite talent was said to have been trying to get Adam Cole and Kyle O'Reilly to ask for their AEW releases. But the duo reportedly told their Undisputed pal no.
In Frederick's words on the matter (H/T NoDQ.com):
"I posted it in the Bobby Fish thread but I know Fish was trying to get them to Cole and Kyle to ask for their releases to go back to WWE and they both told him no. It's possible Cole may have clued Tony [Khan] in. If he did, I doubt he was the only one. I'm sure Swerve [Strickland] was one of them who did so."
Fish hasn't exactly kept his loyalty to his former employer's and the figure now steering the WWE main roster creative ship quiet in recent times, even going as far as to state that he would "go to war for him seven days a week" when discussing Papa H last month.
Despite seemingly being keen to join back up with his former NXT boss alongside his one-time Undisputed allies, though, Fish would make a surprise debut on last night's Impact Wresting Victory Road show, declaring in his first promo for the promotion that he wasn't there for the bullsh*t and that Impact couldn't fire him because "he doesn't work there."
Both O'Reilly and Cole are currently sidelined within the Land of All Elite, while Fish left the company in August at the end of his deal.