Adam Cole's Hilarious WWE T-Shirt Story
Never feel bad about being a pro wrestling nerd. AEW's Adam Cole doesn't!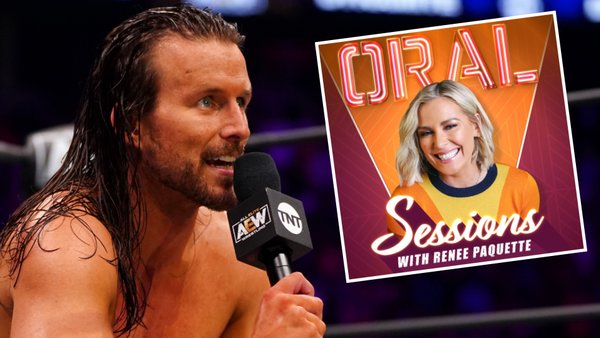 Adam Cole's appearance on Renee Paquette's 'Oral Sessions' podcast is worth checking out if you need a wholesome dose of pro wrestling positivity in your life. The AEW newbie is happy, excited for the future and eager to dismiss any claims that he was ever p*ssed off or disgruntled during his time in WWE.
He's also delighted to confirm that he's a wrestling nerd.
Cole told Renee that he used to wear a different grappling t-shirt to school every single day. Everyone in his class noticed, and one girl ended up telling the future NXT Champion she'd give him $20 if he wore a shirt that wasn't related to WWE, WCW or ECW.
So, Adam did, and she paid up. Hilariously, Cole then immediately went out and spent that cash on The Rock's "Just Bring It" tee (the one with the American flag through his 'Brahma Bull' motif). The man's wrestling t-shirt madness didn't stop there.
There's more.
Cole also admitted that he'd rock Steve Austin's famous "Don't Trust Anybody" shirt when he broke things off with old girlfriends. That was his way of letting the world know that he was mad and shouldn't be f*cked with.
Amazing.
Create Content and Get Paid
---