AEW All Out 2021: 10 Things That Must Happen
7. Moxley & Kojima Get Heated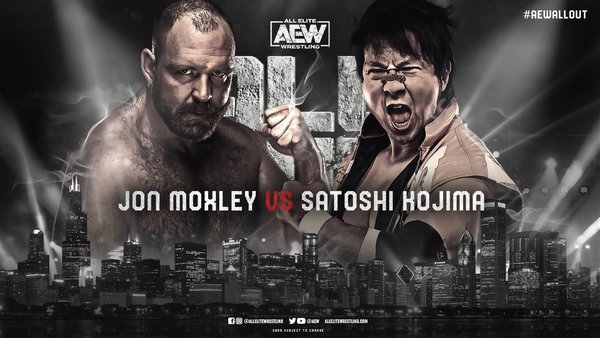 This is another match that's lacking in the must-see department, but it'll probably still work because of the "forbidden door" chat and Jon Moxley's intensity. Plus, Mox obviously enjoys tangling with guys from New Japan and showing a different side to his work than most see.
He shouldn't here. That's right - shouldn't.
One can sense a slow-burning epic simmering away here. Moxley and Satoshi Kojima should start out safe, trade some holds and then push the envelope a little the longer their battle goes on. For example, would it be the worst thing in the world if Mox got p*ssed off and resorted to extreme violence for the win?
More of a heel-ish edge to his character (which is explosive anyway) wouldn't be awful. Afterwards, if they want to send someone else, NJPW chiefs can complain that Jon took things too far for no good reason. That'd fill TV minutes on Dynamite and Rampage over the next few months.