AEW Full Gear 2022: 10 Things That Must Happen
Major title changes, partners turning on their pals, big returns and more AEW Full Gear madness.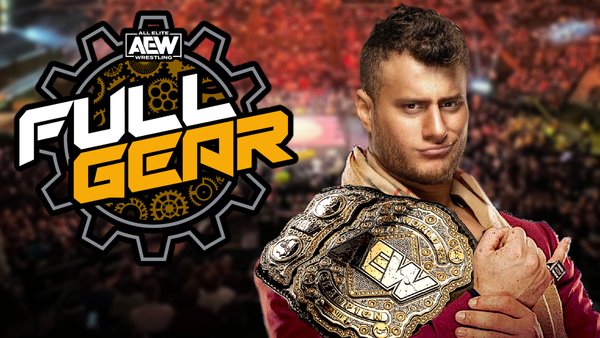 Tony Khan must be begging for a drama-less pay-per-view.
Well, the AEW leader will be hoping the actual broadcast is packed with emotion and excitement, but he could likely do with hitting his hotel room pillow with a satisfying thump before watching all the gushing praise roll in via Twitter afterwards. Let's just say that TK doesn't want another All Out-esque presser on his hands.
The good news is that change is on the horizon for All Elite. CM Punk is firmly in the rearview mirror, and MJF looks like he'll capitalise on that fallout by finally hoisting the World Title above his head. That must happen in New Jersey, but it's not the only "must have" for AEW.
Fresh feuds can launch if tag-team partners turn on their mates, and a big return in the women's division could help settle things down there long-term. Then, there's the not-so-small matter of Saraya's first wrestling match in five long years - everyone is hoping that goes off without a hitch.
Here's everything that simply has to happen on Saturday night, and why. No post-PPV backstage fisticuffs, please!
10. The Acclaimed Rolls On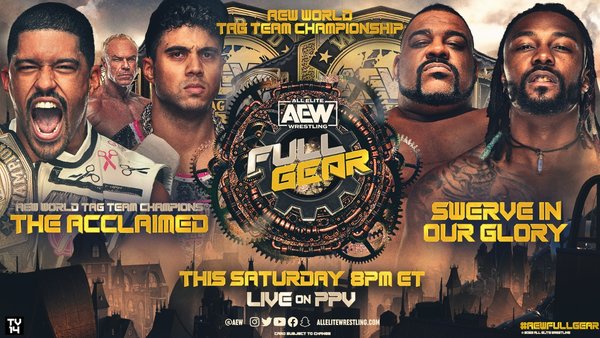 It'd be an outright disaster if AEW changed these belts.
Max Caster and Anthony Bowens have captured lightning in a bottle by delivering sweet, sweet merch dollars with their 'Scissor Me, Daddy!' chat. That's one of the most over things in AEW these days, and it's why The Acclaimed must roll on with their Tag-Team Title reign intact.
There's a prevailing feeling of been there, done that about 'Swerve In Our Glory' anyway. Keith Lee and Swerve Strickland always felt like they'd been shoved together because AEW had nothing for them individually, but they did make the best of a sudden situation and have worked well in several matches.
Caster and Bowens should win this weekend though. There isn't another team on the horizon who could do a better job than them right now (including FTR, which is frankly incredible to say) - they're the leaders of the tag division for a reason.
Then, Swerve can eh...swerve.