AEW Will Always Be #2 In Wrestling, Unless...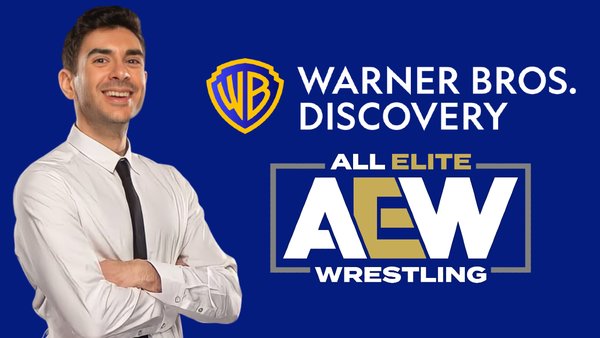 All Elite Wrestling has creatively delighted its core base over and over again since 2019.
Countless instantly iconic angles, consistently hot crowds, comebacks and returns that will be talked about for generations, and every single style of pro wrestling somewhere or other on the card. It is imperfect, but it was deemed viable due to what WWE couldn't offer, and it has satisfied that brief hundreds of times over.
But what of that data that defined the opposition's current boom?
The weekly numbers tweet from Brandon Thurston/Showbuzz Daily et al hasn't been of greater interest since WWE lined NXT up as Wednesday alternative to their nascent opposition. Of course, this itself is an example of how the goalposts are constantly moved for AEW - back then it was about beating NXT, then when that war was won it was about converting 1.x million into 2, then following a drop about how to get back over the million, and so on.
The boring bit is that Warner Brothers Discovery are exceptionally happy with Dynamite's performance by all accounts, that AEW will get an enormous raise in rights fees when the company next negotiates, and that the odd dodgy-looking demo disguises the fact that they're still out-ranking almost everything else on cable on Wednesdays.
AEW's house is seemingly safe. Safe from extraneous factors doing away with countless other shows and concepts, and as safe from cord cutting as it is the streaming bubble bursting. Wrestling is yet again slipping through cracks as it always does, and the second-most viewed version of it is doing it too.
And there it is.
Second is better than literally every single other competitor anywhere in the world, apart from one. What do they do about that?
CONT'D...