AEW X NJPW Forbidden Door 2022: 10 Things That Must Happen
This doesn't need to be a pure exhibition pay-per-view for Tony Khan and AEW.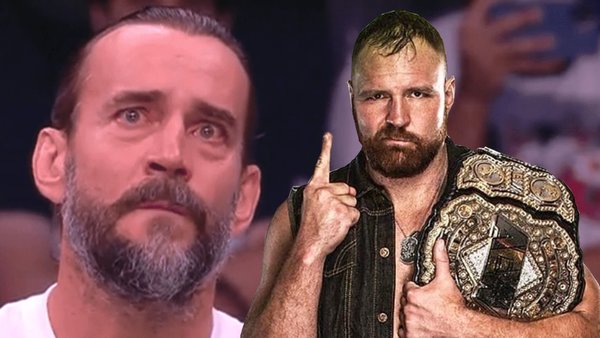 This is a bit of an "In Your House" pay-per-view for AEW, being totally honest.
It's strange - there isn't a ton of story going in, but fans who take the plunge and order Forbidden Door know they're in for a night of in-ring bangers regardless. If you're the type of wrestling nut who only cares about what happens between the ropes, then you're in for a thoroughly good time here.
That's not to say Tony Khan should totally overlook what's coming next. This New Japan crossover is a diversion more than anything. It exists to bridge the gap between major All Elite specials whilst also nabbing some pay-per-view dollars along the way, but big things are on the horizon for Khan and company.
Forbidden Door has the benefit of two guaranteed title wins too. An interim AEW World Champ will be crowned in CM Punk's absence, and the first ever All-Atlantic Champion will be revealed. There might also be scope for some changes elsewhere too.
Here's everything that must happen on a pay-per-view which screams exhibition throwaway, but could actually turn out to be a more memorable night than some think.
10. The Women's Match Goes On First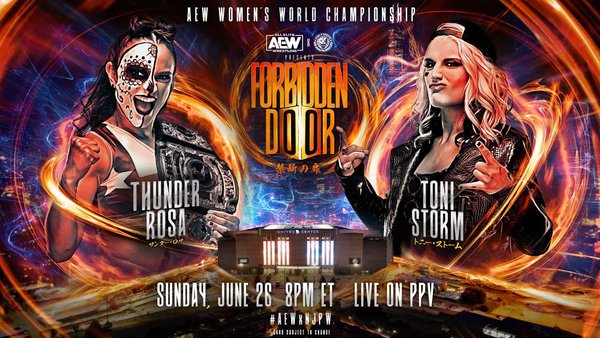 There's a worrying lack of story to this match, being brutally frank.
It's a babyface vs. babyface bout, and not the kind that's been built up for months and months. No, instead, Toni Storm looks like she's a placeholder challenger for Thunder Rosa. It might be in AEW's best interests to stick this match out there first and get a reaction.
Toni and Rosa will sink if they're placed late in the card (in the dreaded "death spot" pre-main event, for example). The same could be said if they're midcard - fans may well use this as an excuse to visit the bathrooms, which would really, really suck, but All Elite put on looooooong shows.
If Tony wants the most bang for his buck, he should book the AEW Women's Title showdown as Forbidden Door's opener. Then, fans are certain to be hot throughout and give both gals the respect they richly deserve.