AEW's MJF & UFC's Paddy Pimblett Exchange Shots On Social Media
The Salt of the Earth and Paddy the Baddy get into it on social media.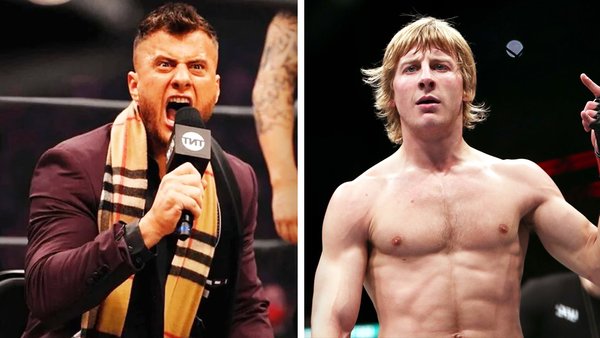 Update
In an update to the original story of MJF and Paddy Pimblett exchanging words on social media, the Salt of the Earth has now addressed this matter during an interview with ESPN.
Not just did the AEW World Champion reiterate his dislike of Pimblett, but MJF suggested he might turn up at UFC 282 on 10 December, where Paddy the Baddy will fight Jared Gordon.
As Friedman put it:
"I wouldn't be surprised if the AEW World Champion shows up on December 10 in Vegas. I'm sick and tired of people talking about pro wrestling as if it's some f**king stunt show. The fact of the matter, is Paddy 'The Prima Donna' Pimblett would not last two seconds in a professional wrestling ring with me. Maybe not even one."
Continuing on, Max added:
"This fat, moon-faced prick, Will from Stranger Things looking a**hole, dollar store Conor McGregor decided he needed to chirp up and say, 'Oh, wrestling is fake'. Let me tell you something, we are real fighters, they are prima donnas. Pro wrestling is a dangerous, dangerous sport, and there is no one more dangerous than MJF. I can assure you, when we [AEW] come to London in 2023, if Paddy shows his face, he's going to find out that a Scouser is no match for a Long Islander. Because I'm better than him, and he knows it."
The original story can be found below.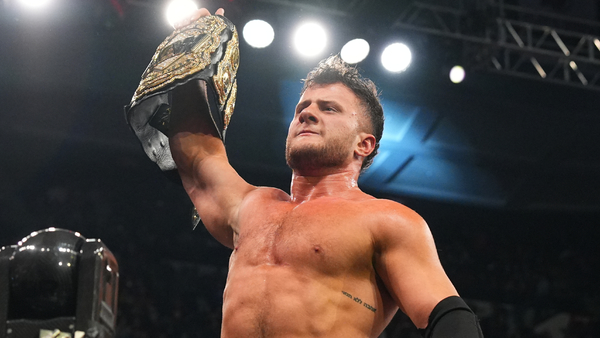 Original
With AEW recently confirming that the promotion will be running a show in London, England next year, new AEW World Champion MJF has embarked on a social media war with the UFC's Paddy Pimblett.
Seemingly starting on Instagram, this exchange has seen Pimblett offer to face the Salt of the Earth in an MMA fight, whilst MJF has offered Paddy the Baddy the chance to find out "how real" he is when AEW comes to London. Friedman also noted how he's "100% natural" and "100% original", unlike Pimblett. Going further, Max then labelled the Liverpudlian a "dollar store Conor McGregor" and took a shot at Paddy's "Will from Stranger Things looking ass".
While MJF's initial exchange with the rising UFC star was full of certain grammatical errors, the Long Islander was quick to post a follow-up reply, detailing how his grammar was off due to "talking sh*t to this clown while going 100mph on the stair master".
Grammar off cuz I'm talking s**t to this clown while going 100mph on the stair master

— Maxwell Jacob Friedman™️ (@The_MJF) November 22, 2022
For those who maybe don't follow UFC or MMA, Paddy Pimblett marked himself out as a talent to watch during his time with the Cage Warriors promotion. Overflowing with natural charisma and sincerity, the fighter's mixture of Brazilian Jiu Jitsu, Wrestling, and Muay Thai made him stand out from the pack, and that personality and ability eventually put him on the radar of the UFC and Dana White.
Pimblett made his UFC debut in September 2021 at Fight Night 191, scoring a first round knockout victory over Luigi Vendramini. Since then, a first round submission win over Rodrigo Vargas followed at Fight Night 204 this past March, and that was likewise followed by a second round submission W against Jordan Levitt at Fight Night: Blaydes vs. Aspinall this July.
Up next for Paddy Pimblett, the 27-year-old is set to fight Jared Gordon at UFC 282 on 10 December. As it stands, Paddy's UFC record is 3-0, with an overall MMA record of 19-3.
Where AEW in the UK is concerned, a set date or venue has yet to be confirmed for the aforementioned London show. All that we know is said event will take place next year, likely towards the second half of 2023.
Create Content and Get Paid
---