AJ Styles Admits WWE's New World Heavyweight Title Is "Secondary"
Styles and Seth Rollins contest WWE Raw's new top prize at Night of Champions 2023.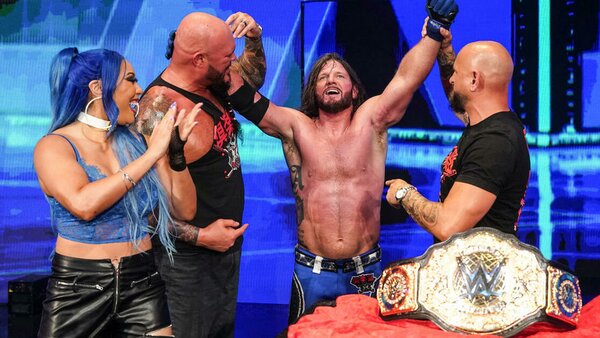 AJ Styles was honest in his appraisal of the new WWE World Heavyweight Championship during a recent interview with the New York Post, admitting that at the moment, the title is "secondary" to Roman Reigns' Universal strap.
'The Phenomenal One' stated that given the current situation, it's hard to argue against the World Heavyweight Championship's secondary status. Then, Styles dipped into kayfabe, stating that if Roman chose to fight for the World Heavyweight Title, whoever holds it could "beat the brakes off of him" and perhaps knock Roman's belt down a peg.
Said Styles:-
Is it a secondary?. Well if the Raw championship is held by Roman, the SmackDown championship is held by Roman, then how can you argue that it's not? We had to make a new championship because Roman holds them all. What happens if he decides to wrestle for the World Heavyweight championship? It is what it is and we got what we got. If we make the best of it, and if and when Roman does challenge [for it], we beat the brakes off of him, whomever it might be, then we'll see what title's secondary.
Styles and Seth Rollins contest the vacant World Heavyweight Championship at WWE Night Of Champions 2023 this Saturday (27 May), with the duo winning their respective tournaments on SmackDown and Raw respectively to qualify.
Reigns has been the Undisputed WWE Universal Champion since WrestleMania 38, when he unified his existing Universal Title by besting Brock Lesnar, taking the WWE Title in the process. WWE announced the World Heavyweight Title's creation post-WrestleMania 39. The belt will belong to Raw, primarily, though AJ is a SmackDown wrestler.