All WWE NXT Tag Team Champions Ranked - From Worst To Best
Fan of The Ascension? This one's for you.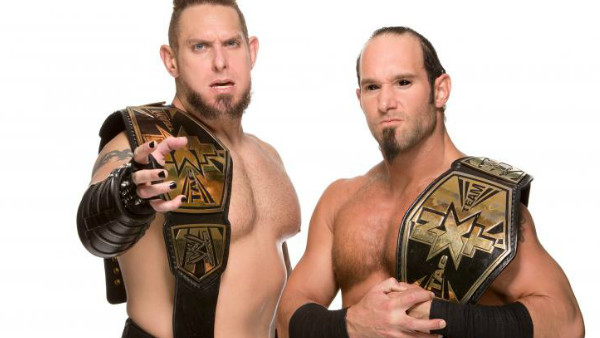 The NXT Tag Team Championships have a fairly curious history.
Well, that isn't entirely true - it would be more apt to say that the NXT Tag Team division has had a curious history. It is a division that has brought to the fore some of the teams that will truly carry tag wrestling in WWE into the future, teams such as Enzo & Big Cass, American Alpha and The Revival.
Along with teams such as The Vaudevillains, The Lucha Dragons (RIP), Harper and Rowan and others, you'd be forgiven for thinking that the tag landscape in NXT has been rosy since day one. This is far from the truth, however, and a cursory glance at the tournament held to crown the first champions shows how bleak it has been from time to time.
Of the eight teams in that tournament, only four could be considered full time teams. You may have had the Wyatt Family, 3MB, British Ambition and Primo & Epico, but you also had teams like Alex Riley & Derrick Bateman and Percy Watson & Yoshi Tatsu.
Still, the champions on top of the division seem to have been stellar enough. Within this is more curiosity, as most tag title reigns in NXT could acceptably be described as being disappointing.
With that in mind, here are all of the NXT Tag Team Champions, ranked from worst to best.
9. Blake And Murphy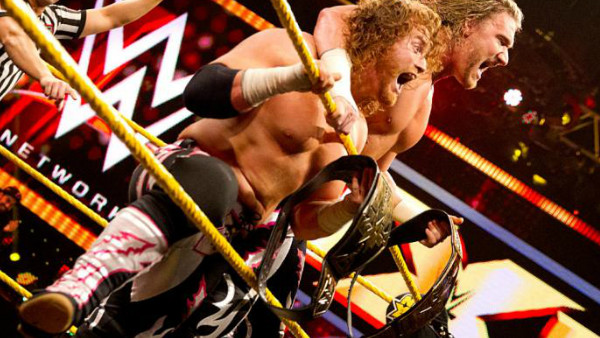 Poor old Blake and Murphy. They didn't really have a chance, coming off as the most generic of transitional champions when they defeated The Lucha Dragons for the NXT Tag Team Championships in January 2015. Their victory was a total surprise, as their very first televised win had come just a week earlier.
They weren't heels or faces when they won the belts, but quickly got established as heels by seemingly stalking Carmella, which started a feud with Enzo & Big Cass. They were joined by Alexa Bliss during their title reign, which succeeded in giving them something approaching a hook, but it was clear that Bliss was the main event of the trio, the Trish Stratus to their Test and Albert.
Blake and Murphy would eventually drop the titles to The Vaudevillains at NXT TakeOver: Brooklyn, and their reign was consigned to the bin of history. Whilst Wesley Blake and Buddy Murphy are more than cromulent in the ring, the audience was never given a reason to truly care about them.