Backstage Notes On Irreconcilable "Divide" Between Stephanie & Shane McMahon
Perhaps don't take Vince McMahon's retirement as a sign of Shane's WWE return...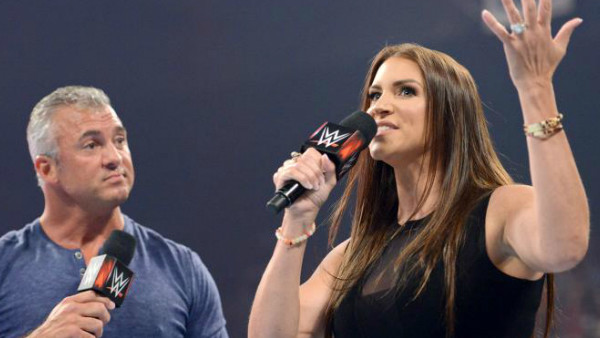 Stephanie McMahon ascended to the position of WWE's co-CEO and Chairwoman with her father Vince's retirement last week, meaning she and fellow promotion recipient Nick Khan will now be tasked with steering the world's biggest wrestling company after the 76-year-old stepped down.
But while the McMahon family's power dynamics have shifted greatly, change doesn't appear to be on the horizon for Stephanie and brother Shane, who is currently out of wrestling.
Per Wade Keller for PWTorch VIP, Stephanie, who established her "alpha attitude" over Shane years ago, has always had eyes on running WWE over her elder sibling. The duo have always had a rivalry - and the divide still exists. Moreover, Keller believes that no reconciliation is on the horizon, ruling out the prospect of the duo running WWE together.
The report notes that nobody should expect Shane to be involved in the new WWE regime unless he "goes rogue and just shows up at a show." His distant relationship with Stephanie is to the extent that they don't even hang out or talk.
Shane has been away from WWE since shortly after Royal Rumble 2022, where his heavy-handed meddling rubbed several people the wrong way, including Brock Lesnar. Those attempts at imposing himself on the titular men's match led to Vince vowing his son would never get another look in the company.