Backstage Update On Asuka's WWE Injury Status
An update on Asuka, who lost at least one tooth wrestling on last week's WWE Raw.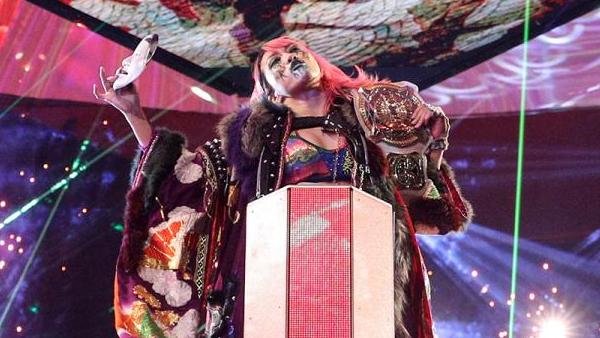 Asuka may have suffered a concussion when Shayna Baszler accidentally kicked her in the head while the duo were wrestling on last week's episode of WWE Raw.
Speaking on the most recent episode of Wrestling Observer Radio, Dave Meltzer said that he is "relatively certain" Asuka has a concussion, as, in his words, "when nobody says it, that's usually what it means."
A grounded Asuka had Nia Jax locked in an armbar when Baszler's kick connected with her face. At least one tooth could be seen flying from her mouth on impact, with Shayna quickly dropping to the mat to check on Asuka immediately afterwards, having made a stiffer connection than she'd perhaps intended.
Absent from this week's episode of Raw, there is currently no official word on the severity of Asuka's condition or how long she will be out for.
Raw did, however, bring a promo from Charlotte Flair, with The Queen challenging her (former?) tag team partner to a Raw Women's Title match at WrestleMania 37. The duo previously clashed for the SmackDown Women's title at 'Mania 34, with Flair coming out on top in one of the night's better matches.
Create Content and Get Paid
---