Batista Claims WWE Turned Down Free Entrance Music From Wu-Tang Clan's RZA
Who turns down free Wu-Tang Clan?!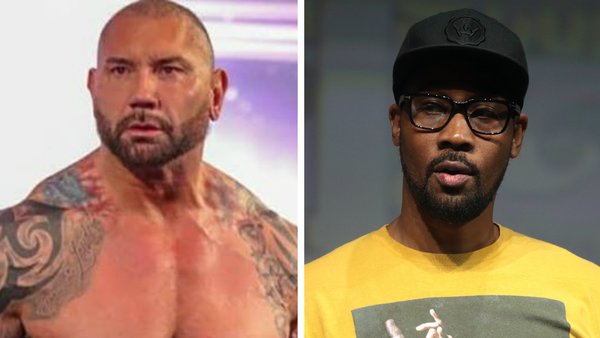 Batista has hit Twitter to weigh in on a discussion over his old WWE entrance themes, revealing that the Wu-Tang Clan's producer and leader, RZA, once offered to put vocals over his music for his 2014 pro-wrestling return, only for the company to say no.
The worst part? RZA wasn't going to change a penny. Here's the tweet:-
Wu-Tang's 'Abbot' is yet to respond, though Batista isn't wrong when he calls the comeback a "sh*t show." Booed out of the building for the crime of not being Daniel Bryan in the 2014 Royal Rumble, he ended up playing a complementary role by putting Bryan over at WrestleMania before reuniting Evolution to face The Shield, though the period between the Rumble and him turning heel was farcical. WWE made a meal of it.
Batista was last seen in WWE last year, wrestling Triple H at WrestleMania 35. This came following a red-hot feud that began with an implied brutal assault of Ric Flair on what was supposed to be a night celebrating his 70th birthday. 'The Animal' then announced his wrestling retirement that December and was supposed to be inducted into WWE Hall Of Fame, before the global health crisis kicked in this spring.