Batista Could Be WWE Hall Of Fame 2018 Headliner?
The six-time world champion is though to be a frontrunner for next year's ceremony in New Orleans.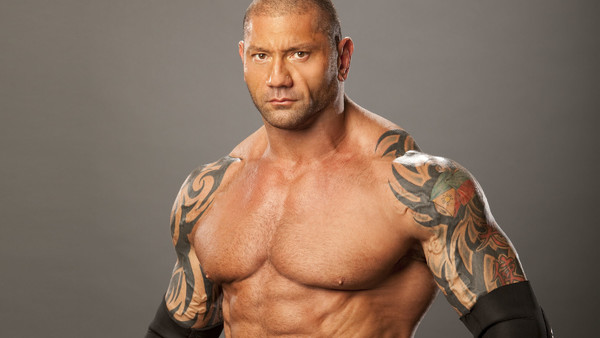 According to the the Wrestling Observer Newsletter, Batista is being considered a potential headliner for next year's WWE Hall of Fame ceremony in New Orleans.
The 48 year old enjoyed an undoubtedly strong WWE career between 2002 and 2010, as well as a brief return in 2014 which saw him win the Royal Rumble and main event WrestleMania 30. The Washington D.C. native won a total of six world titles during his run, capturing the World Heavyweight Championship four times and the WWE Championship twice. He is also known for being the enforcer of Triple H's Evolution stable, before breaking away from the group and turning face in 2005, enjoying a memorable feud with The Game thereafter.
Batista - now perhaps better known by his given name, Dave Bautista - is also one of WWE's most successful mainstream stars of the modern era. His acting career has seen him star in numerous feature films, most notably Guardians of the Galaxy and Spectre.
Many have already speculated that this rumoured induction could deliberately coincide with the release of Avengers: Infinity War, which is thought to come out shortly after WrestleMania 34. Batista will appear in the film as his Guardians character, Drax the Destroyer.
Despite such theories, there's little doubt that Batista would fully deserve a Hall of Fame induction. He is often thought of as one of the major stars of the Ruthless Aggression Era, alongside names such as John Cena, Brock Lesnar, and Randy Orton.
Create Content and Get Paid
---