Batista Praised For His Role In Guardians Of The Galaxy Movie
Critical and commercial success for The Animal.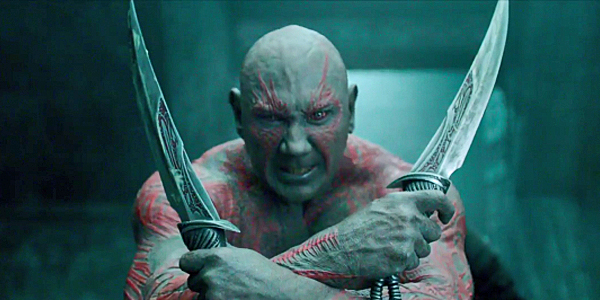 Dave Batista has received rave reviews for his performance as Drax the Destroyer in Marvel's Guardians Of The Galaxy. The WWE superstar has a major role in the film, which has opened with a strong commercial success at the box office this past week. The success of Batista's performance will buoy his Hollywood ambitions. Aged 45 he is near retirement in wrestling, so a full time career as a movie star now seems a distinct possibility. The New York Times singled out Batista's performance as "terrific". Peter Travers of Rolling Stone states the WWE star "brings ferocity and feeling to Drax the Destroyer". "Bautista's Drax is a hoot. A clunky literalist with an annoying inability to understand the simplest metaphor, he is responsible for some of the movie's most winning wordplay," states Claudia Puig of USA Today. Compounding the fantastic critical response is the movie's strong box office performance. It opened in the United States with a $37.8 million first day and was estimated to do $94 million over the weekend. That would make it the biggest first weekend in August film release history. It will be the 32nd biggest opening weekend of all time and has already topped $160 million worldwide. Batista isn't the only pro wrestler starring with a movie over the summer. Dwayne 'The Rock' Johnson is appearing as Hercules, which has been met with mixed reviews. Its worldwide gross is $108 million, so Guardians Of The Galaxy has already blown it away. That's more to do with Guardians being a Marvel project than anything else. It isn't as if Batista and The Rock have gone one on one at the box office. Batista's film always had far more going for it, it was always going to beat The Rock's film.
Create Content and Get Paid
---