Batista Pulled From WWE Hall Of Fame 2021?
Looks like the WWE Hall of Fame 2021 (and 2020) needs a new headliner...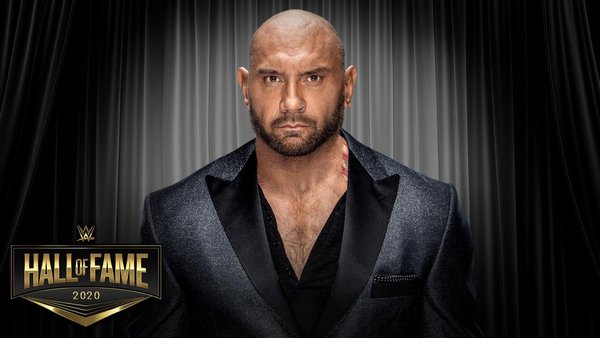 It looks like Batista will not be inducted into the WWE Hall of Fame this year after all.
The 52-year-old was suspiciously removed from WWE's Hall of Fame induction webpage over the weekend. Fightful Select reported shortly after this that WWE now intends to induct Batista when a full crowd will be there to enjoy it, as The Animal cannot make it to this year's induction ceremony.
This year's Hall of Fame show airs on the WWE Network on Tuesday 6 April. It is scheduled to be pretaped on 30 March and 1 April, with WWE hoping to have as many inductees as possible present at the ThunderDome.
Batista was originally supposed to be put in the Hall of Fame in 2020. Presented as that year's headliner, the former Evolution man was due to lead a class including The New World Order, British Bulldog, and more, but the ceremony was cancelled at the onset of the global health crisis. The Class of 2020 is now set to be inducted alongside that of 2021 this year.
Only Eric Bischoff and Molly Holly have been announced for the Class of 2021 so far.