Big E To Make "Complete Recovery" From Broken Neck, Working WWE SummerSlam Weekend
Huge, positive news on Big E, his broken neck recovery, WWE SummerSlam 2022, and more.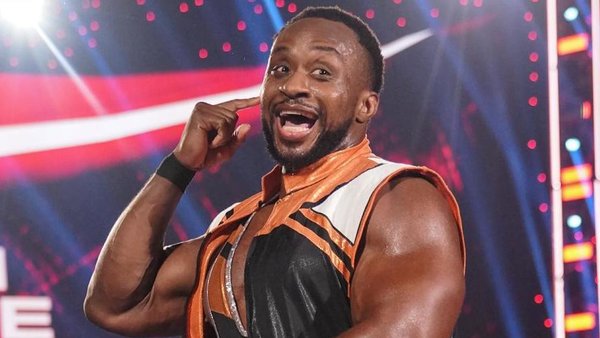 Big E has revealed that doctors have informed him he is expected to make a full recovery from the broken neck that sidelined him in March.
The former WWE Champion broke this huge, positive news to ESPN. Despite the recent revelation that he will be out of in-ring action for at least a year (as his fractured C1 vertebrae is not yet forming bone), E stated that his neck will be evaluated at the six and nine-month marks, having suffered the injury while taking a Ridge Holland suplex in March.
The 36-year-old stated that they won't be able to accurately gauge how long he will be out of action until his one-year check-up in March 2023.
E, who suffered fractured C1 and C6 vertebrae on the 11 March SmackDown, is now due to work WWE SummerSlam 2022 weekend at the end of the month. Per ESPN, he will be alongside Paul 'Triple H' Levesque and others at a 27-29 July talent tryout in Nashville, Tennessee, which will host more than 50 athletes from various athletic backgrounds.
Said E of this new, behind-the-scenes gig:-
"I wish there was an exit program for college athletes, because you spend so much of your time on campus studying for your sport or participating for your sport or practicing for your sport. You devote so much of your life to it, and then when it's gone, it is such a distinct drop-off. It's so hard to prepare for that. That was something that was really hard for me mentally too."
Pre-WWE, E was a defensive lineman at Wharton High School in Tampa, Florida and the University of Iowa, then a competitive powerlifter, which fed into his early wrestling persona as Big E Langston.
Create Content and Get Paid
---