WWE's Big E Out For At Least A Year, Neck Scans Set For 2023
Latest update on former WWE Champion Big E, who remains sidelined with a broken neck.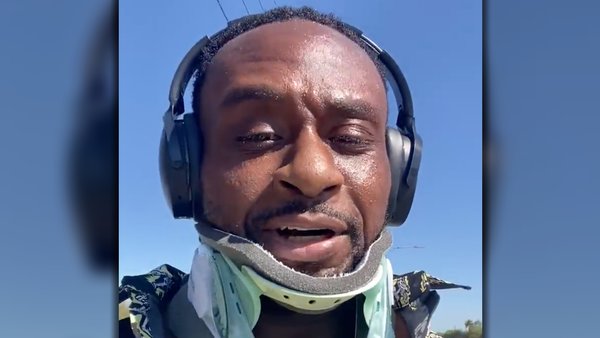 Big E has shared an update on his ongoing recovery from a broken neck, confirming that "surgery is off the table" as he continues down the long, long road.
The former WWE Champion, who has been sidelined since injuring multiple vertebrae while teaming with Kofi Kingston to face Ridge Holland and Sheamus on the 11 March SmackDown, claims he feels "tremendous" at the moment. The next step in his recovery will be further scans at the one-year mark, which would be March 2023.
E tweeted the following on Monday:-
Update! My C1 isn't ossifying (forming bone) quite yet. The current plan is to get more scans at the one year mark & see how it's progressing. The great news is I feel tremendous & surgery is off the table.

— Ettore "Big E" Ewen (@WWEBigE) July 4, 2022
All the best to Big E in his continued recovery from this brutal, career-threatening injury.
The 36-year-old fractured both his C1 and C6 vertebrae when landing on his head as Holland attempted to suplex him outside the ring during the aforementioned SmackDown match. Injuring the former is particularly dangerous, as it can result in paralysis (or worse), though E was quick to show himself getting back on his feet within days of getting hurt. He has since ditched his neck brace.
Whether or not The New Day man will ever wrestle again is unclear, though it's good to know that he is doing better than previously.
Create Content and Get Paid
---