Big Show's Tag Team Partners Ranked - From Worst To Best
Big Show is arguably the king of the thrown-together tag team. Let's rank them all.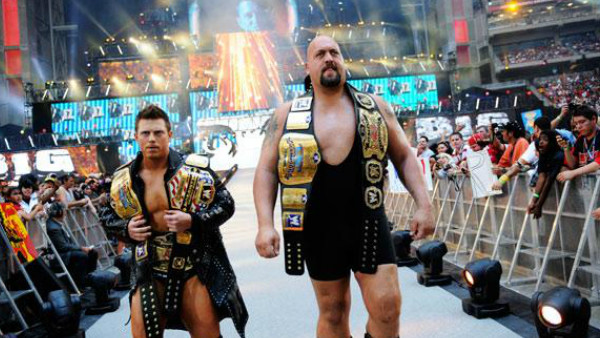 Big Show has had a long ol' career in professional wrestling. He first burst into World Championship Wrestling as The Giant in 1995, spending three years there before jumping over to the then World Wrestling Federation in 1999. He was soon repackaged as The Big Show, and he has been with the company ever since (barring the odd excursion).
Show has won everything there is to win during his time in professional wrestling, and is a member of WWE's grand slam club. Within his many championships in WWE and WCW we find a grant total of nine tag team championship reigns.
The remarkable thing about this is that he has had seven different partners over those nine reigns. Big Show has forever been plagued with a lack of a true role, being shunted from heel to face and from partner to partner in an attempt to get the most out of this genuinely undervalued superstar.
Show hasn't always been successful with his partners though, and a couple of thrown-together teams have found themselves lacking when it came to ticks in the title-win column. Even so, the most cursory glance at this list will reveal an impressively varied range of men struggling to reach the giant hand for the tallest, if not hottest, of tags.
Here we go then, let's rank his nine frequent partners from Lex Luger to best. He only won gold twice with two men, one of whom was Kane. Care to guess the other before you begin?
9. Lex Luger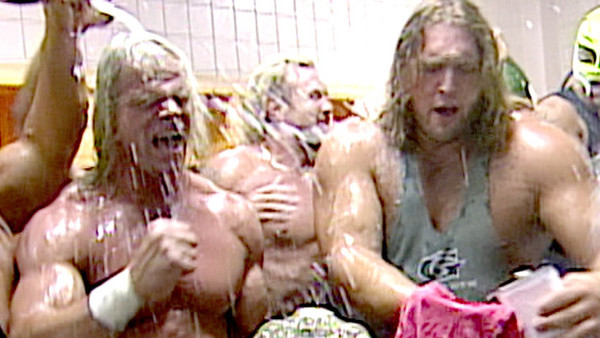 In World Championship Wrestling, Big Show won tag team gold on three occasions. He performed as 'The Giant' there, and was originally billed as the son of Andre the Giant. He won the WCW World Heavyweight Championship in his first match, and was an integral part of the early days of the New World Order.
The problem with all this is that it was WCW, so everything was rather haphazard. Show won three tag titles, but the total number of days he spent as champion was 117, making that less than 40 days per reign.
The reason his championship pairing with Lex Luger comes bottom of this list is simple; Giant worked the majority of their title-winning match alone, and the duo were stripped within 24 hours. After Giant valiantly fought against Hall and Nash of The Outsiders, Luger leisurely sauntered down to the ring to help his partner.
Luger was defying doctors orders, although this mattered little whilst Nash was tapping and Hall was being pinned. On Nitro the next night it did matter, as Eric Bischoff stripped the duo of the tag belts due to Luger's lack of medical clearance.