Booker T Calls THIS AEW Star "Something We've Never Seen Before"
WWE legend Booker T believes this AEW wrestler is about to draw a lot of money.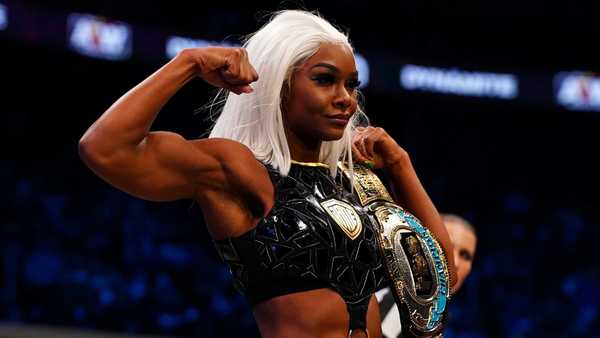 Booker T gushed with praise for AEW's Jade Cargill during the most recent episode of his 'Hall Of Fame' podcast.
The former five-time World Champion called AEW's first TBS Champion "something we've never seen before". Explaining, Booker said Cargill has all the potential in the world to draw serious money over the next few years - he'd like to see Tony Khan and AEW continue to polish Jade up.
Some wrestling fans have criticised Cargill's rough-around-the-edges style, especially when she's asked to work longer matches, but Book doesn't have a problem with that. The legend said, "I don't give a damn if Jade Cargill couldn't do a wrist lock or headlock takeover. She's a specimen".
Eric Bischoff bashed Khan for comparing Cargill to WCW hero Bill Goldberg earlier in the week. When asked for his thoughts on that, Booker said Khan's assessment wasn't "100% spot on", but he also doesn't believe it's "so far-fetched" either. He pointed out that Goldberg, like Jade, was mega-green when he first burst onto national TV with a bang in the late-90s.
Book can see big things in Cargill's future if All Elite keeps showing patience and faith.
Create Content and Get Paid
---