CM Punk: 5 Reasons He Will Return At WWE Payback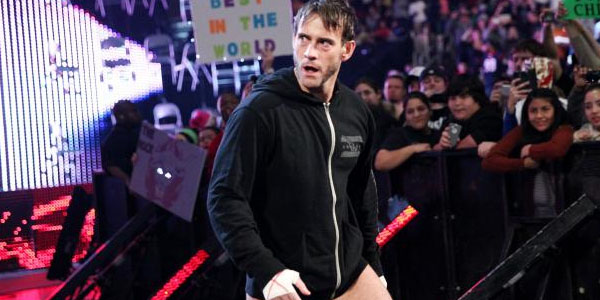 By now it seems that the wrestling world has moved on from CM Punk, as the chants for him on RAW have come to an end. No one individual is bigger than the WWE, and the company has done a great job moving on from Punk, and making new stars. Daniel Bryan is the WWE World Champion, The Shield are having a great run as baby faces, Bray Wyatt had a big win over John Cena at Extreme Rules and Paul Heyman has introduced us to his latest client Cesaro. This is in edition to Bad News Barrett getting his push as the new Intercontinental Champion and the young Divas Champion Paige who continues to prove herself each week on the main roster. The latest report by The Wrestling Observer Newsletter indicates that CM Punk has not had any contact with the WWE. In fact, the report notes that Punk is happier at home living a normal life than he was traveling on the road for the WWE. With all that said, the entire situation still has not been addressed by either the WWE or CM Punk. WWE continues to list CM Punk on their Superstars webpage and sell his merchandise on their website, while CM Punk has remained silent in the media and on his social media accounts. It€™s easy to speculate and create rumours, but the truth is no one actually knows (besides those in the room at that time) if CM Punk walked out on the company or if he was given this time off. Either way, the timing is perfect for CM Punk to make his epic return. Here are 5 reasons why CM Punk will return at WWE€™s next pay-per-view Payback.
Enzo Marino
Enzo Marino is a WWE writer for WhatCulture. His work has also been published for PWMania.com, WrestlingDVDNews.com and Wrestling-News.net.
See more from Enzo