Daniel Bryan's 10 Greatest WWE Moments
WWE's blue collar hero's epic journey to the top of wrestling.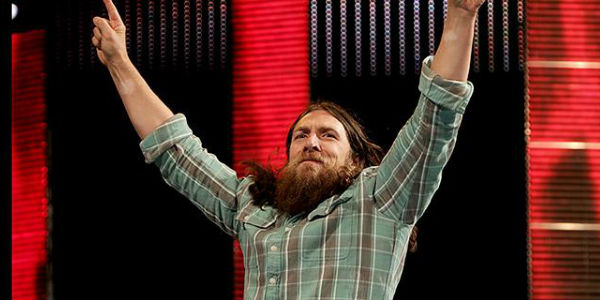 Everyone loves the underdog and there has arguably never been a bigger one in WWE over the past several years than Daniel Bryan. The man that paid his dues and honed his skills in promotions like Ring of Honor found his way to Vince McMahon's company and when he did, there was perhaps very little hope he would make it. The reason for that was the fact that Bryan was not exactly what WWE had traditionally been looking for. He was not the biggest guy in the locker room, nor was he the flashiest and he certainly never had a tremendous ego. Bryan was just a hardworking, blue collar wrestler and that was the vibe that he brought with him to WWE. Even though it took a bit longer for him to get over, the fact is he did. Bryan eventually proved his critics wrong through hard work and determination. The fact is that the man known to so many independent wrestling fans as The American Dragon would not be denied. Bryan wanted it and he found a way to make it happen. Of course, his rise to fame did not come very easily. Bryan was staring down huge odds on the way to the top and he managed to overcome every obstacle in his path. Along the way, he established a massive fan following and built a reputation as the company's top workhorse that would never give up. Bryan has made some great memories during his time in WWE and given fans some very entertaining moments that will live forever. Here are 10 of the best so far.