Dark Side Of The Ring Logs Record Low Rating Despite Online Controversy
VICE chiefs must be concerned with the numbers their most recent episode pulled.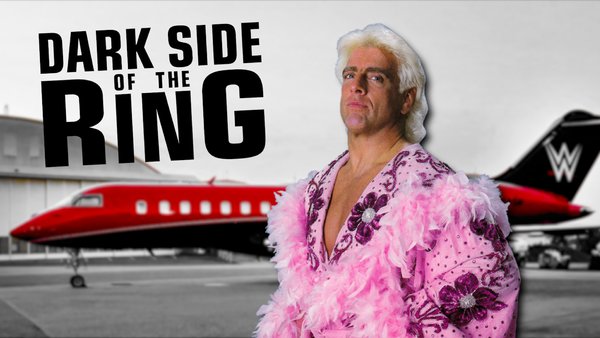 Social media has blown up after seeing the latest 'Dark Side Of The Ring' episode on WWE's infamous 'Plane Ride From Hell' trip in 2002. Figures like Ric Flair, Tommy Dreamer and Brock Lesnar are the talk of Twitter right now for various reasons, but VICE must be concerned by the show's ratings.
The kick off episode for the second part of Dark Side's third season did not do well in terms of numbers.
Showbuzz Daily are reporting that the 'Plane Ride From Hell' special pulled just 153,000 viewers. To put things into perspective, that's down approx 36% from the previous episode - June's in-depth look at The Dynamite Kid hauled in 242,000 pairs of eyes.
Yikes.
Worryingly, the latest show is also the lowest-rated episode in Dark Side's history. Showbuzz did point out that the NFL game between the New York Giants and Washington Football Team may have taken some eyes off VICE on Thursday night, but it's still something that'll bother the producers.
They must've been hoping that a controversial subject like this would reignite the third season and make follow-up episodes must see. Sadly, that wasn't the case.
Create Content and Get Paid
---