Every 1-Time WWE Champion Ranked From Worst To Best
Who made the most of their one and only time at the top?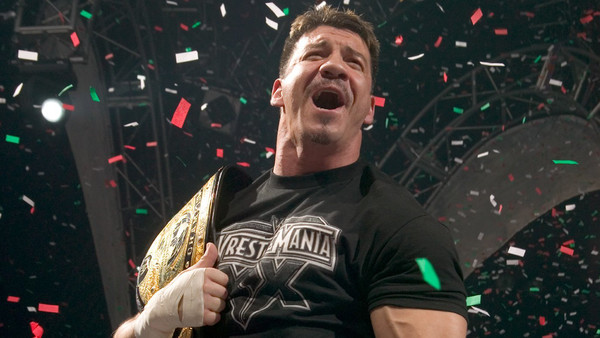 According to the company's propaganda machine, it is every wrestler's dream to one day be called "WWE Champion". In reality, there are some wrestlers who are quite happy to never even see the belt, let alone win it, but the title does remain the sport's most prestigious championship almost 60 years after its inception.
It's not uncommon for WWE to put their top title on a performer multiple times, as men like Hulk Hogan, Steve Austin, Triple H, and John Cena have shown us. But what about those performers who only get one crack at the top of the card? Who is the best when it comes to one-time champs?
For this list, we are ranking every single person to have held the WWE Championship (not counting World Heavyweight or Universal) just once. We'll be ranking them based on their title reigns, not overall careers, and using measurements such as length of reign, circumstances in which they won and lost the belt, and overall impact on the business when making our decisions.
Some of these wrestlers made the most of their singular reigns, whilst others will be regretting that they didn't do more with them.
23. Rey Mysterio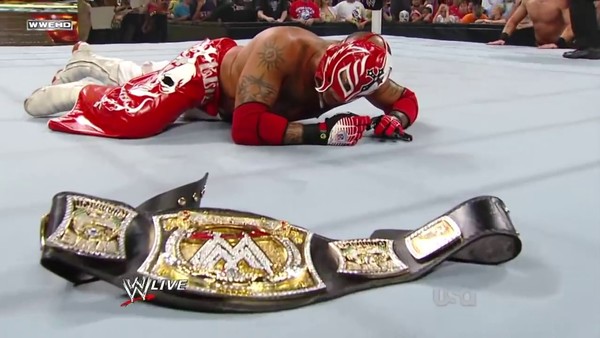 Poor Rey Mysterio.
Despite being one of the greatest high-flyers and most iconic wrestlers ever to live, Mysterio's three world title reigns in the WWE have all been less than stellar. The worst of the worst has to be his one and only run with the WWE title which began and ended on the same episode of Raw in 2011.
That episode began with the culmination of a tournament to crown a new WWE Champion after CM Punk had walked away with the old belt. Mysterio defeated The Miz to finally capture the big one, only to be immediately interrupted by John Cena. Rey was challenged for the gold later that night, which resulted in Cena pinning Mysterio to end his reign at just a couple of hours long.
The fact that Mysterio's dream was crushed by a fellow babyface was bad enough, but to waste such a historic moment on a ploy to get the title back onto Cena just eight days after he lost it was even worse. The fact that Rey never got another run with the belt (and likely never will) is just plain unforgivable.