Every Former WWE Superstar And Their Grades Since Joining AEW
Have former WWE wrestlers who made the jump to AEW all succeeded?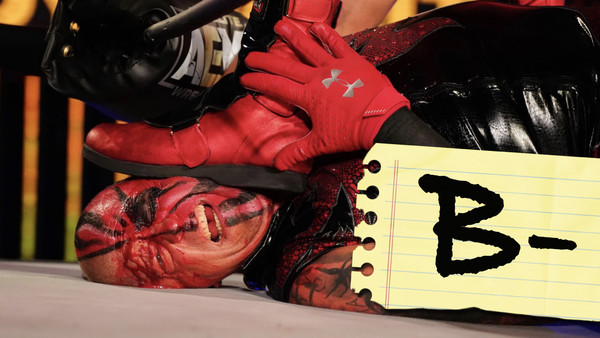 As the effects of Black Wednesday continue to be felt around the wrestling world, some wrestlers, fans, and pundits have started to look to the future. Despite the current global situation, hopefully WWE's released superstars can find work with other promotions. AEW fans- and personnel- have been salivating about seeing the likes of Rusev and Zack Ryder on Dynamite, but while some former WWE wrestlers have found success with AEW, it is not always the case.
With a groundswell of support amongst fans for AEW to sign some of WWE's recently released talent, it seems like a good time to evaluate those wrestlers who have jumped ship from WWE to AEW. While some of these wrestlers have found the type of success that will define their careers far more than their time in WWE will, not all of AEW's acquisitions have been that lucky.
This list does not include all the superstars who had tenures with WWE, but it includes wrestlers who have had prominent roles in both promotions. The grades for these superstars has taken into account their expectations upon arriving in AEW, where they were on WWE's card, and how they have used their TV and Pay-Per-View appearances...
9. Matt Hardy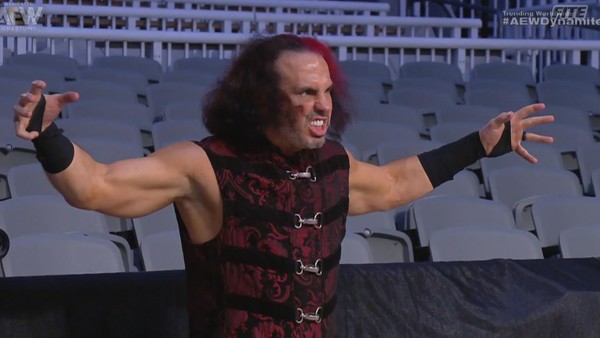 Grade: Incomplete
It is far too early to assess Matt Hardy's work in AEW, especially given that Damascus- Hardy's newest persona to enter his vessel- has not had a match yet. Despite not wrestling, we have immediately seen Hardy's creative brilliance at work in AEW. His promo's have taken full use of, both, the empty arena's and the ability to pre-tape segments. This creativity is what made the Broken Matt Hardy character so popular in TNA in 2017.
While there is an excitement about Hardy's arrival, there are lingering questions around whether or not he can still deliver quality performances in the ring. Between multiple surgeries, and his history of high- risk matches and spectacular bumps, Hardy's body has taken its toll. Hardy is also 45- years- old, making him one of the oldest members of AEW's young, athletic, high-flying roster.
It is exciting to see Hardy in a promotion that permits him to unleash his full, unbridled creativity and, there is not doubt, other talent will greatly benefit from being around his veteran leadership. Hardy's best in-ring days are, unquestionably, behind him, yet it is still exciting to see him back in a ring for a promotion that gives him creative control. While he seems intent on being in the ring, at this point in his career, Hardy's biggest value for AEW will be as a mentor for younger talent, as a leader on AEW's creative team, and as a member of the production team.