Every Former WWE Superstar And Their Grades Since Joining AEW
8. Brodie Lee (Luke Harper)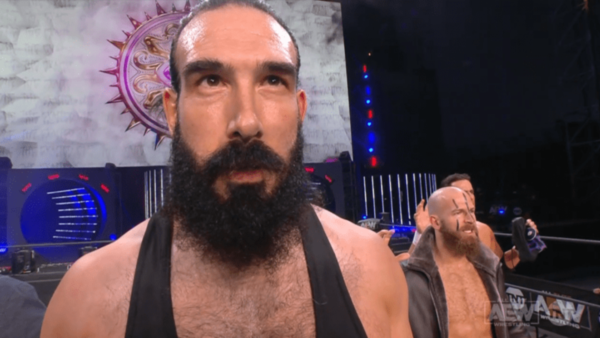 Grade: Incomplete
Brodie Lee- excuse me, Mr.Brodie Lee- is another name that requires mentioning, despite it being far too early to assess his time in AEW. Sure, Lee has been squashing jobbers for the last number of weeks and cutting pointed promos, but neither his matches nor his video packages have revealed much about why he is the leader of The Dark Order or what his intentions are in AEW.
It has been too short a time and there are too many questions surrounding Lee and his faction to determine whether or not he has been a success in AEW at this point. Was Brodie Lee's reveal as The Exalted One satisfying? What is the purpose of The Dark Order now that they have their leader? What is Lee's purpose as the leader of this faction besides "doing what he wants, when he wants"? Hopefully, these questions will be answered in time.
Hearing The Exalted One's promo's with AEW certainly makes you wonder how on earth WWE never gave him time on a live mic- particularly during the Wyatt Family's falling out in early 2017. Brodie Lee has looked vicious in the ring and sounded articulate and terrifying during promos. Now it's time to veer away from taking shots at WWE and to give Lee a feud- and The Dark Order a purpose- so he can demonstrate why a certain "out of touch, old man" should have believed in him.