Every Match From WWE SummerSlam 2016 Ranked - From Worst To Best
Main event mediocrity.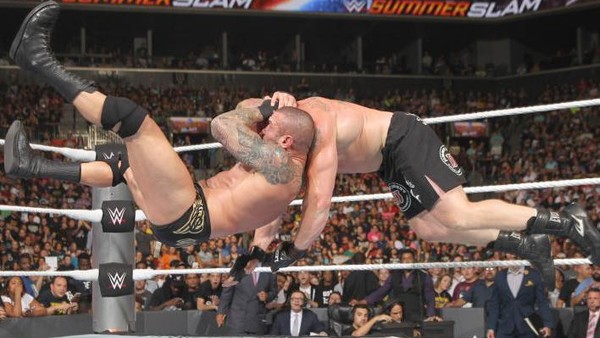 It's safe to say that for the second year in a row, NXT TakeOver: Brooklyn "won" SummerSlam weekend, with the WWE's flagship PPV of the summer proving to be a decidedly mixed bag.
It's clear from both this and WrestleMania earlier this year that a six-hour show is simply too excessive in terms of sustaining a quality card and keeping the crowd engaged with the action. Something more streamlined and concise would almost certainly prove more entertaining and less exhausting for the viewer.
Still, there was only one out-and-out stinker, a ton of solid matches and a Match of the Year contender, even if so many bouts on the show really should've been better, especially the controversial main event between Brock Lesnar and Randy Orton.
Here's to hoping that the brand-exclusive PPVs starting next month might shake things up significantly rather than merely make the product even more over-saturated than it already is.
Here is every WWE SummerSlam 2016 match ranked from worst to best...
13. U.S. Title: Rusev (c) Vs. Roman Reigns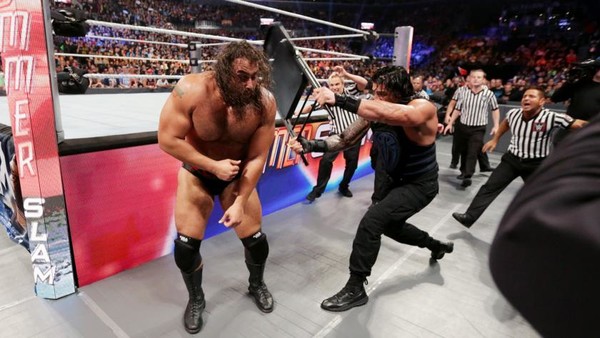 Result: Rusev attacks Roman before the bell can ring, so these two just keep beating the snot out of each other until they're separated by referees and Rusev is deemed unable to compete.
Rating: The brawling was fine, but frankly this was just a weird way to go, and it seemed pointless to have it as the penultimate match if it ended up being totally irrelevant. Nobody really benefited from this one, and given that the crowd were chanting "We want Slater!", that really tells you how needless it was.
Plus, if WWE wants Roman to be a face, how he's being booked right now is all kinds of wrong. This could've been burned completely from the PPV and nobody would've cared.
2/10