Every Swept WWE Survivor Series Team Ranked From Worst To Best
How do Seth and the rest compare to the other great losers of Survivor Series history?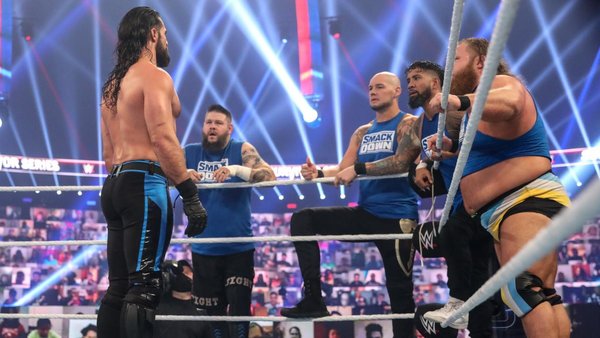 SmackDown may have escaped WWE Survivor Series 2020 with a 3-3 record overall, but its results in the elimination matches don't look great. The blue brand's women lost out to Lana and co. while the men fared even worse, failing to eliminate a single competitor from the RAW team. For a quintet made up of former champions and top-level stars, it simply wasn't good enough.
Surprisingly enough, it was only the ninth time in history that a Survivor Series elimination team has been swept. That's not a bad record for an event that has been running for 32 years, the second-longest-running pay-per-view event in history. For a company like WWE, that shows remarkable restraint.
How do Seth and company compare to the other whitewashed teams of Survivor Series history? This was the first sweep since 2014 and the first men's elimination sweep since 2006. This event has the potential to throw up intriguing results and statistical curiosities, not to mention the chance to include Seth Rollins in the same list as The Berzerker, Bastion Booger and Dink.
Who are the best total losers in the history of Survivor Series elimination matches? Let's find out...
9. Clowns 'R Us (1994)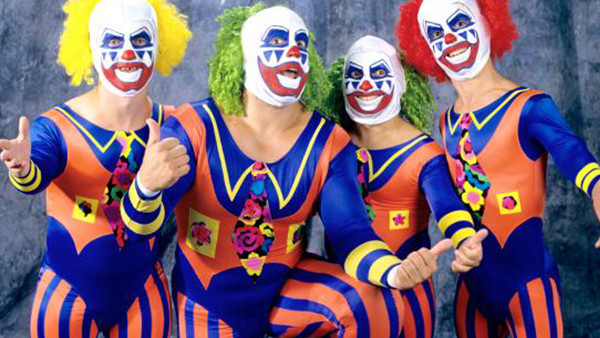 The worst Survivor Series team in the history of Survivor Series teams? This group of clowns must be the favourites for that tag. Actual clowns too, by the way, not foolish individuals. A literal group of clowns.
Doink is undoubtedly one of pro wrestling's most fascinating characters, but that intrigue only existed during his initial heel run. Heel Doink as sinister, troublesome and downright scary, a psychologically scarred individual who took great pleasure in inflicting misery on others, from kids in the crowd to big Hawaiian dudes in neon spandex. Babyface Doink was all about the laughs, minus the laughs.
The 1994 Survivor Series was one of the worst in company history (just think of the ground that covers), a wretched show headlined by Chuck Norris acting as the enforcer in an Undertaker/Yokozuna casket match. Clowns 'R Us came up short (eurgh, I'm sorry) in an elimination match against The Royal Family, Jerry Lawler and an assortment of midget clowns. If you were wondering, Lawler and his clowns are objectively the second-worst Survivor Series team in the history of Survivor Series teams.
Modern WWE might not be great, but hold off on those 'worst ever' claims. Until we hit these lows, you'll take Baron Corbin and you'll get on with it.