Every Wrestler With 10 Or More Dave Meltzer 5 Star Rated Matches
11. Shingo Takagi - 12 Matches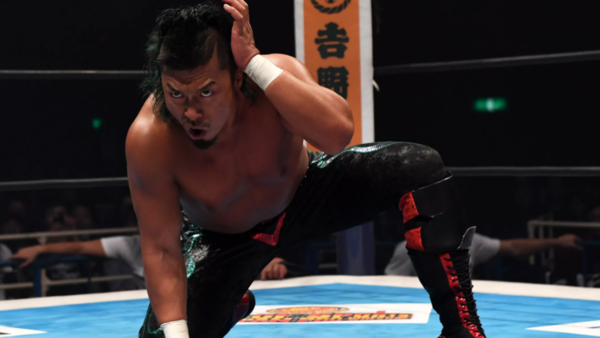 Speaking of styles of wrestling that Dave Meltzer likes...
Shingo Takagi made his name in Dragon Gate and Ring Of Honor before arriving in New Japan Pro Wrestling in 2018. One year later, he would receive his first 5+ star award from Dave Meltzer, a whopping 5.75 stars. Since that match, Takagi has added eleven more perfect or better scores to his repertoire, bringing his total up to 12.
Takagi has definitely been helped to this number by the calibre of opponents he has faced in New Japan. Tetsuya Naito, Tomohio Ishii, and Jeff Cobb are just some of the names Takagi has faced in perfect or better matches, with some of his fiercer rivals coming later in this list.
But it is ultimately Shingo's hard-hitting, ultra-aggressive style that has won him all of these accolades, especially as most of his opponents in the Junior Heavyweight division were high-flyers, allowing for an effective blend of styles.
A wrestler just hitting his prime, Shingo Takagi has already achieved so much so quickly with New Japan and is an extremely exciting prospect for the future. Expect him to be much higher on this list if we ever do a revision.