Every WWE Backlash PPV Ranked From Worst To Best
11. Backlash 2005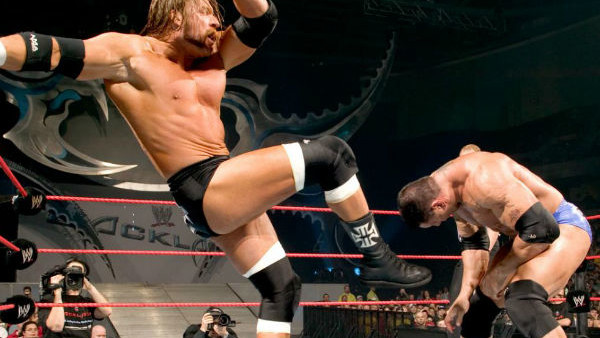 Backlash 2005 was by no means a terrible show, saved by a decent WrestleMania rematch between Triple H and Batista and an intense Last Man Standing bout pitting the dastardly Edge against Chris Benoit. However, the less impressive aspects of the show were pretty rotten indeed.
A jingoistic tag match saw Hulk Hogan and Shawn Michales make comedy jobbers out of Muhammad Hassan and Shawn Daivari, and while the latter certainly shouldn't have gotten any offence in, it served as yet another nail in the coffin for his promising charge.
Elsewhere, Kane and Viscera put on one of the worst PPV matches of the year, while a drawn-out tag team turmoil match showcased Raw's lack of tag team depth. The Heart Throbs were involved, as were Simon Dean and Maven.
'Unspectacular' is probably the appropriate word.