EVERY WWE Money In The Bank Cash-In Ranked From Worst To Best
With a cash-in win ratio of 19:4, it's all about the Money in the Bank!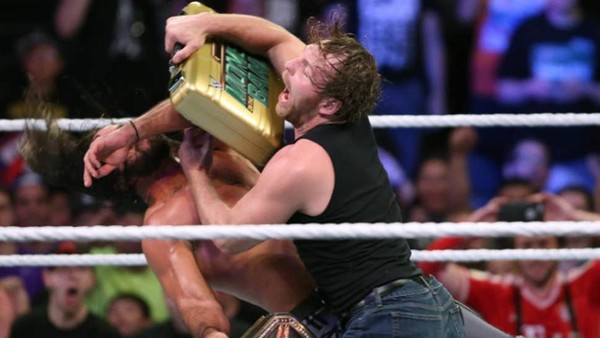 With 24 contests having taken place, nineteen gifted individuals have gone on to capture WWE's top prize thanks to the Money in the Bank Ladder match. Debuting at WrestleMania 21 and becoming a standalone pay-per-view since 2010, Money in the Bank has become an institution in WWE.
Due to the ongoing global events, WWE is trying something new for this year's instalment. The event, which will take place on Sunday 10 May, will mark a notable change from usual bouts. Instead of multiple challengers simply climbing the ladder to success, this time, competitors are to make their way through WWE HQ in Stamford, Connecticut in order to access the briefcase on the roof. Whether this concept is good or bad remains to be seen.
Rather than speculate on how the Titan Tower free-for-all will pan out, let's reminisce on the cash-ins from previous years. Because despite how the matches are themselves, they all lead to title opportunities. These cash-ins can either make or break superstars, and if you're wondering which ones are the worst, or which ones are the best...we've got you covered.
23. Baron Corbin - SmackDown August 15, 2017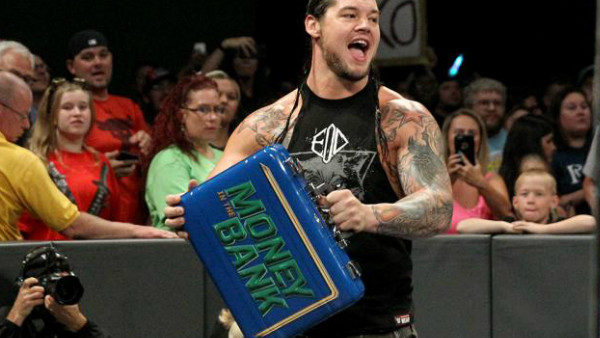 After interfering in a non-title bout between John Cena and Jinder Mahal, Corbin continued to attack Cena, his SummerSlam opponent.
Heading back up the aisle, Corbin stopped to appreciate his contract briefcase and decided to take advantage of a downed Mahal. Immediately, this delay made Corbin look as if he was one part playing to the crowd, and five parts an idiot. Why the delay?
Heading back into the ring, Corbin cashes in his championship opportunity, waits for Mahal to get to his feet, and then turns his back to swipe at Cena on the ring apron, only to receive a schoolboy from a recovering Jinder, losing the match in less than five seconds.
Following this blunder, Corbin lost to Cena at SummerSlam. Since then, he has been involved in numerous angles to try and propel him out of the midcard, with his current 'king' gimmick being poorly suited to his character.
The current King Corbin looked more like a court jester in this calamity of epic proportions.