EVERY WWE Money In The Bank Cash-In Ranked From Worst To Best
22. Braun Strowman - Hell In A Cell 2018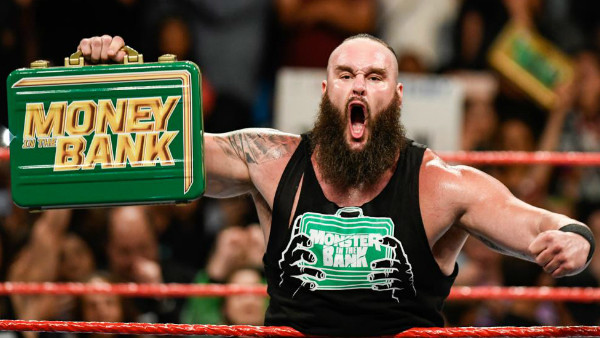 Becoming an unlikely fan favourite by summer 2018, Braun Strowman originally attempted a cash-in on Roman Reigns during the 20 August episode of RAW. His cash-in received a huge pop from the WWE Universe, but his plan was thwarted when Shield members, Seth Rollins and Dean Ambrose intervened and triple power bombed Braun through the announcer's table.
The following month, Braun announced he would be cashing in at the Hell in a Cell. The match was filled with a brawl between Ambrose and Rollins and Strowman's buddies, Drew McIntyre and Dolph Ziggler, as all four men went to town on each other at the top of the cell.
Brock interfered and attacked both competitors of the match, ending the cash-in in a no contest. Fans booed the arena down, as NO HELL IN A CELL SHOULD END THAT WAY.
WWE would continue to tarnish the entire purpose of a match inside the demonic structure, with the latest Hell in a Cell ending with another no contest.