Every WWE Money In The Bank Winner Ranked - From Worst To Best
Guaranteed star-maker or a waste of time?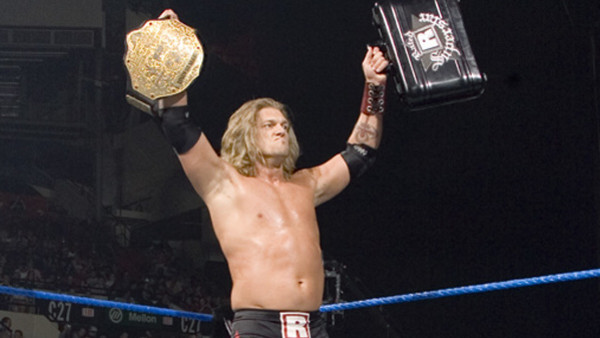 Next month, WWE will present their annual Money in the Bank pay-per-view. This will be the sixth year in a row that WWE have presented the special event and it's fair to say that the concept has come a long way since just being something thrown together to give a bunch of talents something to do at WrestleMania.
Indeed, the MITB ladder match was first introduced so that Chris Benoit, Chris Jericho, Edge, Shelton Benjamin, Christian and Kane would have something to do on the show of shows in 2005. Since then, it's become an institution, with fifteen stars holding the briefcase in the past eleven years.
The results of those Money in the Bank victories have been varied, to say the least. While winning the Money in the Bank ladder match might give you a guaranteed shot at superstardom from a kayfabe perspective, it hasn't always turned out that way for those booked to grab the briefcase suspended above the ring.
Sure, it's done great things for the careers of several superstars, but it's also had no effect on the trajectories of others. Worse still, some careers have actually been harmed by their association with the contract.
So how do these fifteen fellas stack up against one another? Looking at how they won it, what they did with it and the effect it had on their careers in the long and short-term, I've ranked every Money in the Bank winner ever, from worst to best.
15. Mr. Kennedy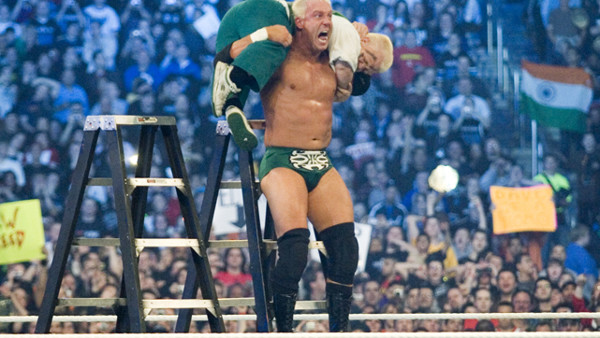 How He Won It: Kennedy won the third ever Money in the Bank ladder match, at WrestleMania 23. He bested an all-star field of talent to do so. King Booker, Randy Orton, Edge, both Hardy Boys, Finlay and CM Punk looked on as the mic master grabbed the briefcase and the guaranteed WWE Title shot in front of 80,000 at Ford Field.
What He Did With It: Absolutely nothing. Kennedy was slated to have a run as World Heavyweight Champion later in the year, but when it was feared that he'd suffered a complete triceps tear in May, Edge was booked to beat him for possession of the briefcase in a short match on Raw.
Edge then cashed it in on The Undertaker - who was also dealing with an injury which required surgery - to win the WHC on Smackdown later in the week. Kennedy was left feeling even more despondent when it transpired that his injury wasn't as serious as first thought and was actually a large hematoma, rather than a complete tear.
Kennedy was back in action sooner than he thought he would be, but his title shot was gone.
Effect On Career: Not much, although the unfortunate injury did strengthen Ken's reputation as being rather injury-prone. When he returned later in the year he had decent feuds with Jeff Hardy and Shawn Michaels, though he was no longer viewed as being a sure-fire main eventer, but rather a missed chance.