Every WWE Money In The Bank Winner Ranked Worst to Best
6. Kane (2010)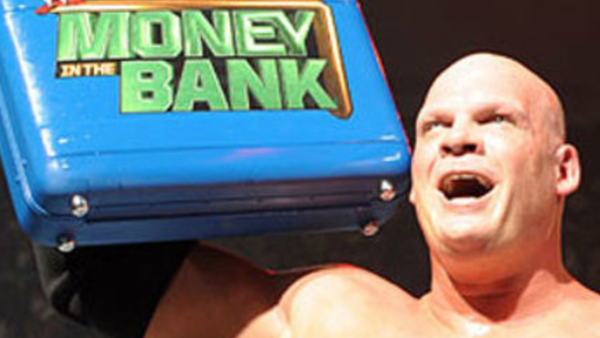 Would you believe that in his decades-spanning run with the company, Kane has only held a world title twice? Not counting the ECW title, Kane's only world title reigns were in 1998, when he held the WWF Championship for one day, and in 2010, when he won the SmackDown Money in the Bank match at the inaugural MiTB pay-per-view. He would cash in on Rey Mysterio that same night (a first) to win the World Heavyweight Championship, his second ever world title.
And in fairness to the Big Red Machine, it was a fairly respectable run. After successfully defending against Rey, Kane went into a feud with a returning Undertaker, who revealed that Kane was the one who put him in a "vegetative state" (no, really). From there, the two would have three pay-per-view matches... all of which Kane won.
Yes, the matches were wretched, but still, who in wrestling can ever claim they beat The Undertaker three times in a row on pay-per-view? None except Kane.
From there, Kane feuded with Edge, with the Rated-R Superstar coming out on top at TLC in a 4-way tables, ladders, and chairs match. So Kane wasn't even pinned to lose the title.
While not the most memorable reign, it's certainly one Kane should have no shame in reminiscing.