Exclusive: 7 Behind The Scenes Details On WWE's 'Boneyard Match' At WrestleMania 36
What REALLY happened when WWE filmed AJ Styles vs. The Undertaker last night?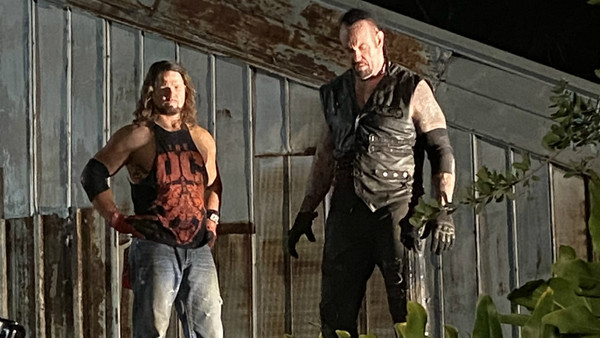 Before reading this article, do yourself a favour - go and watch the barmy 'Boneyard Match' between The Undertaker and AJ Styles from WrestleMania 36's first night.
It was over-the-top, it was ridiculous and it felt at times like one of WCW's mini-movies from the early-90s, but it's an essential piece of business. Anyone who appreciates atmosphere, improvisation and the kind of sh*t Matt Hardy and pals filmed for their 'Broken/Woken' universe will get a kick out of what AJ and 'Taker achieved here.
They, and WWE as a whole, were backed into a corner by the ongoing health crisis. Any hopes of a standard bout between both guys on the grand stage at 'Mania were dashed once it became apparent that WWE would run the show over two nights from the humble confines of the Performance Center.
'Boneyard' didn't take place there though. It was filmed on location outside the PC, and WhatCulture managed to get some exclusive details on what happened when The Undertaker, Styles, Triple H, Michael Hayes and a truckload of WWE staff went on location to film night one's main event.
Here's everything you need to know...