EXCLUSIVE: Big E Reveals Xavier Woods' Original Plans For The New Day In WWE
Big E spills Xavier Woods' original New Day blueprint, which WWE seemingly turned down...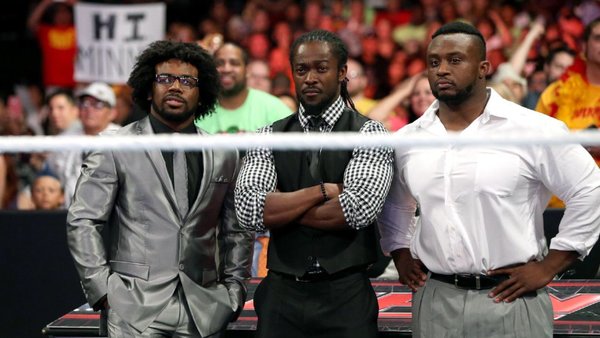 As part of a new interview with WhatCulture's Adam Wilbourn, WWE's Big E talked about Xavier Woods' original blueprint for The New Day, revealing the stable's debut was "supposed to be the start of something pretty militant."
E spoke on Woods' idea after naming The Nation of Domination as the one WWE stable he'd have liked to have joined if given the chance, referring to Xavier's original pitch as "Nation of Domination 2.0":-
"So I would say the Nation of Domination, which is kinda what we wanted to be initially. That's essentially what the New Day was. That was Woods' first pitch was doing essentially a Nation of Domination 2.0 and the writers just all kind of laughed at him. So when we came out, the very first time you see us in Miami in 2014 that summer, and he's wearing that white and red suit, that's what we wanted the faction to be."
The New Day's first appearance was on the 21 July 2014 episode of Raw. E and Kofi Kingston had already been teaming for a few weeks and were both in the midst of losing streaks. Woods hit the ring after their latest loss, told them they'd never get ahead "kissing babies and shaking hands," as his original idea seemingly came to life.
Removed from television soon after, The New Day returned in a much different form (via vignettes) that November.
The current WWE Intercontinental Champion touched on the change:-
"It's funny because - at the time it was not funny - but he comes out and he cuts this promo about smiling and laughing, that's all over. It was supposed to be the start of something pretty militant. And, you know, within a few short months we're doing every thing that he mentioned to the Nth degree. Clapping as absurdly as we can, but thankfully we were able to turn things around and we ended up okay. Things are going okay for us."
Though originally booked as faces, The New Day became fully-fledged heels after WrestleMania 31, eventually becoming so popular with their "power of positivity" gimmick that they turned face once more by early 2016. The trio has remained on that side of the alignment scale ever since.
And yes, it's safe to say things have gone okay for them since forming. Big E is Intercontinental Champion and the group has 10 individual Tag Team Title reigns between them.
Stay tuned for more from our exclusive interview with Big E throughout the day.
Create Content and Get Paid
---