Exclusive: WWE Planning Major UK PPV For September 2022
Huge WWE PPV weekend of events planned for the UK in 2022.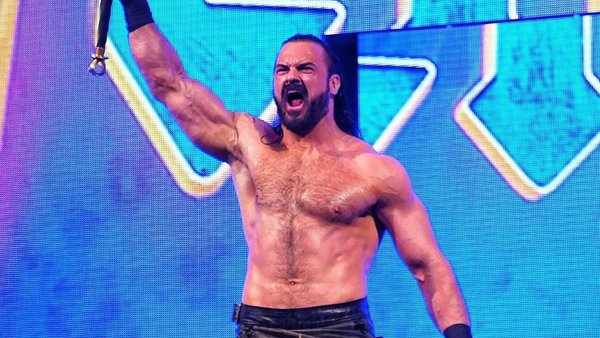 After years - well, decades - of wrestling fans hoping that a tentpole WWE PPV would once again take place on UK soil, it looks as if 2022 could well be the year that those fans get their wish.
A source has informed us that WWE currently has plans to run a major PPV in the UK next September. Not just that, but Vince McMahon's sports entertainment juggernaut is looking to make this a stadium show and is targeting an attendance of somewhere in the region of 90,000 fans if possible.
Of course, WWE's annual SummerSlam spectacular takes place every August. Given how next year marks 30 years since SummerSlam emanated from London's Wembley Stadium, logic would suggest that this 'September' show could well end up being a SummerSlam PPV that nicely ties into the 30-year anniversary of one of WWE's most beloved PPVs.
In addition to the PPV itself, our source told us that these tentative plans also involve a fan event over the weekend of the show, and a Raw taping the Monday after this PPV.
When looking at potential venues that could house 90,000 fans, notable UK stadiums that jump out are Manchester United's Old Trafford home, Wales' Principality Stadium, and obviously the 'new' Wembley Stadium that opened in 2007.
All of this comes hot on the heels of Drew McIntyre last week telling the London O2 Arena crowd how "the UK is going to get a significant WWE PPV if it's the last thing I do". During this speech, the Scottish Warrior also specifically namedropped SummerSlam '92 and refenced that next year will mark 30 years since that iconic event.
For those somehow not familiar with the PPV, the 1992 edition of SummerSlam was main evented by Davey Boy Smith defeating Bret Hart to become the Intercontinental Champion in a bout that many regard as one of the absolute greatest in company history. As per WWE's oft-skewed numbers, 80,355 fans were in attendance on 29 August 1992 to witness that show.
While the UK has hosted PPVs in the years since SummerSlam '92, the last of these was way back in 2003. There, at June's Insurrextion show, Triple H retained the World Heavyweight Championship against Kevin Nash at Newcastle's Telewest Arena.
As ever, plans can obviously change when we're talking about an event that's 12 months away - especially with how the world has been over these past 18 months - but for now, WWE is very much planning on the UK finally hosting another major PPV this time next year.