Former WWE Referee Turned Down Montreal Screwjob Match
This ex-WWE ref was the first choice to officiate Hart vs. Michaels at Survivor Series '97.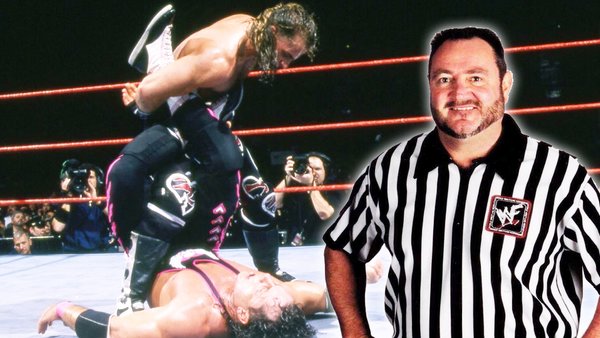 According to Earl Hebner, he was not the original choice to referee Bret Hart vs. Shawn Michaels at WWE Survivor Series '97; a match that has gone down in infamy as the Montreal Screwjob.
For Hebner, he was the official tasked with following Vince McMahon's strict orders to 'screw' Hart and get the WWE Title off him as the Hitman got ready to depart for WCW. As per Earl, though, it was Tim White who McMahon initially wanted as the man in the middle for this Survivor Series bout.
Speaking during a K & S WrestleFest virtual signing event (via Wrestling Inc.), Hebner explained:
"There was no other referee that would really stand up to do it. Tim White was asked to do it and he wouldn't do it, and I don't think the rest of them would've done it."
In a refereeing career which ran from 1977 through until 2021 - including 17 years spent under the employ of WWE - the thing many fans remember most about Earl Hebner is his role in Montreal on that November '97 night.
Earl has purportedly long since buried the hatchet with Bret Hart, though the ref was followed for years by "You Screwed Bret" chants from plentiful arenas. For Hebner, he believed he would've lost his job if he didn't go through with calling for the bell as Michaels locked the Excellence of Execution in the Sharpshooter.
After his time with WWE came to an end in 2005, Earl would spend over a decade working for TNA/IMPACT Wrestling and he also had a spell of refereeing a handful of matches for AEW.
For Tim White, he sadly passed away earlier this year at the age of 68. A beloved figure amongst those in the industry, White joined the then-World Wrestling Federation in 1985 as a part-time referee who also served as the travel companion of Andre the Giant. Timmy would remain with the company up until 2009, spending spells serving as a full-time referee, a backstage producer, and assisting with talent appearances.