Four Years Later: The Rise & Rise Of #GiveDivasAChance & The WWE Women's Evolution
"We hear you. Keep watching." - Vince McMahon.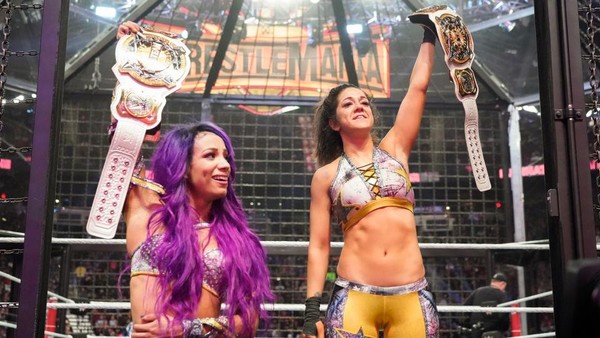 The Women's Tag Team Championship Elimination Chamber was a triumph, and not just based on expectations that ranged from measured to mortified based both on the talent within the match and precedent set by a downright horrific doubles incarnation of the encounter in 2015.
The gimmick was binned in February of that year in favour of Fastlane - a brand new addition to the calendar that had controversially replaced the show centred around the structure before it was hurriedly hustled back into the Network schedule by May. A portion of the fanbase called for it, but this was no Survivor Series-level protest; and those cooing over its comeback were rueing its return after the Intercontinental and Tag Team Championship clashes in the cage circled the drain as the worst versions ever.
With no Chamber to bother with, February 22nd 2015's Fastlane boasted a transparent put-over of company chosen one Roman Reigns by Actual Chosen One Daniel Bryan, Rusev controversially defeating John Cena to tee up a clean loss to 'The Champ' at WrestleMania and a fat lot of nothing else to note. Sandwiched in between the dross of the day was a five-minute match between Nikki Bella and Paige over the former's Divas Championship.
What happened over that 48 hour period would be lionised in company canon as a flashpoint in the history of a division that exists by another name today. Despite this, you'd be forgiven for forgetting all of it.
CONT'D...